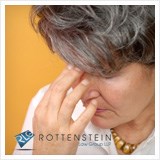 (PRWEB) October 25, 2012
Lawsuits for injuries allegedly stemming from the transvaginal insertion of mesh to treat pelvic organ prolapse (POP) and stress urinary incontinence (SUI) have been filed in several state and federal courts, including the U.S. District Court for the Southern District of West Virginia, where the majority of the federal vaginal mesh cases have been consolidated into four multi-district litigations (MDL No. 2325, MDL No. 2326, MDL No. 2327, MDL No. 2187). The plaintiffs in these cases, and the mesh implant patients who reach out to the Rottenstein Law Group regularly, allege that mesh implants have rendered everyday activities like sexual intercourse—sometimes even walking—excruciatingly painful. Other women who call RLG for information about vaginal mesh lawsuits allege the mesh failed them; SUI patients, for example, are sometimes unable to control their bladders even after they get vaginal mesh implants.
If you have suffered these or other negative reactions from a vaginal mesh implant, you should call the Rottenstein Law Group. We've spoken to hundreds of women suffering from vaginal mesh side effects. We are a law firm committed to women's health issues, and we won't rest until you get the compensation you deserve.
For the benefit of women who want information about vaginal mesh risks and vaginal mesh lawsuits, the Rottenstein Law Group has created a Vaginal Mesh Lawsuit Center at http://www.vaginalmeshlawsuitcenter.net. The site contains vital information and easy-to-use social media features that allow for easy sharing on sites like Facebook and Twitter. (Attorney advertising. Prior results do not guarantee a similar outcome.)
About THE ROTTENSTEIN LAW GROUP
The Rottenstein Law Group is a New York-based law firm that represents clients in mass tort actions. The firm was founded by Rochelle Rottenstein, who has more than two decades of experience as a lawyer, to represent clients hurt by defective medical devices.
Contact:
The Rottenstein Law Group, LLP
Rochelle Rottenstein, Esq.
321 W. 44th Street
# 804
New York NY 10036
(212) 933-9500 (office phone)
(212) 933-9980 (facsimile)
rochelle (at) rotlaw (dot) com
http://www.rotlaw.com