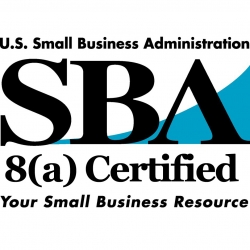 We (US Federal Contractor Registration) stand by our service so passionately because we truly believe in the assistance we provide for small business owners."

- Eric Knellinger, President of US Federal Contractor Registration
Orlando, FL (PRWEB) October 26, 2012
According to the Small Business Administration (SBA), the program summary for the 8(a) Business Development is to strengthen the economy by aiding, counseling, assisting, and protecting the interests of small businesses as well as helping businesses and families recover from disaster. Any business that feels they are presumably socially disadvantaged can apply by submitting a narrative and personal financial documentation about their assets and net worth. The business must be owned by a properly registered citizen of the United States, be controlled by one or more disadvantaged individuals, and be in good standings with the legal system. The US Federal Contractor Registration is third party company that will help businesses register with the System of Awards Management (SAM) that helps small businesses connect with government contractors. The US Federal Contractor Registration also assists small businesses market their services to government contractors nationwide. US Federal Contractor Registration is currently offering a free evaluation and review of vendors' government registration, including their SAM registration. During the evaluation, a Placement Specialist will review the company's government contractor registration to ensure it is complete, contains the correct information and is optimized to help them win government contracts. To receive this free evaluation, interested businesses should contact the toll free Contractor Helpline at (877) 252-2700 ext 1.
Under the Small Business Act, business owners that can be considered disadvantaged and be eligible for 8(a) qualification would be African-Americans, Hispanic Americans, Subcontinent Asian Americans, Asia Pacific Americans, and Native Americans such as Eskimos, Aleuts, Native Hawaiians, or American Indians. Now using SAM, a business owner can now managed their federal government contracting details. The System of Awards management has replaced the pervious procurement websites of ORCA and CCR. System updates and reports on SAM can be found at Contract Tips Blog. 8(a) applications are viewed by the SBA (Small Business Association) and depending on the intricacy of the application will determine the length of time that it will be reviewed. The maximum time frame as stated by the SBA is 90 days to process, which makes filling out this application in order to be certified for federal government work so important to a small business on a time frame.
To help businesses properly fill out the necessary documentation become registered with the System of Awards Management (SAM) third parties have offered their professional services to make sure small businesses fill out their paperwork properly. The US Federal Contractor Registration not only will fill out your paperwork for you to help you quickly and efficiently become registered for government contract effort but also offers marketing outreach to nationwide government contractors looking for services and products. Eric Knellingler, President of US Federal Contractor Registration quoted "Our service provides the small business owner time without the headache of carrying out 20 hours worth of SAM paperwork. Most of the time when the small business owner fills out their SAM registration it is still deemed insufficient and isn't approved for federal work. Our case mangers perform step-by-step accreditation to make sure your business gets approved and is prepared to starting the bidding process. We stand by our service so passionately because we truly believe in the assistance we provide for small business owners seeking federal government contract employment." Currently, small businesses who wish to receive maximum attention for government contracting services employ Gov Kinex. Gov Kinex takes the small business profile and builds a functioning website devoted to the small business's services. The website provided the business's capability statement, Data Universal Numbering System application number (DUNS), Commercial and Government Entity Code (CAGE), company products, testimonials, and contact information.
US Federal Contractor Registration is a third party registration firm with corporate offices in Orlando, FL that has helped thousands of businesses complete their SAM registration and bid on contracts. US Federal Contractor Registration pairs businesses with a dedicated case manager who helps them every step of the way from initial registration to bidding on contracts. US Federal Contractor Registration's BBB rating is A- thanks to the quality of their service and responsiveness to customers. To request a free evaluation and assessment by a Placement Specialist for your business, call the Contractor Helpline at (877) 252-2700 ext 1 or visit our website at https://www.uscontractorregistration.com/.