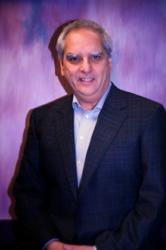 Rockville, MD (PRWEB) October 26, 2012
Steven N. Rice, D.D.S., of the Advanced Laser Gum Surgery Institute of Washington is a periodontist that replaces missing teeth with modern dental implants. He works with patients from many walks of life, and understands that people of all ages and with different occupations can lose teeth due to a number of reasons. However, once a tooth has been lost, the results are the same. The bone stops regenerating because it is no longer stimulated by the tooth, and this leads to a number of problems. Using dental implants is one way to stop this from happening.
Titanium implants fuse with the jaw bone where they are installed through the process of osseointegration. Then the implant continues to stimulate the bone to naturally regenerate, much in the same way that a natural tooth stimulates that regeneration process. Another benefit to this process is the strength that is then imparted to the crown. It becomes as strong as a natural tooth, which can aid a person who wants to go back to eating normally.
Many people who have lost teeth suffer from tooth movement, which throws off their bite and affects the way they are able to eat as well as their speech patterns. Dental implants can help to correct all of these problems. In addition, the crown portion of the implant is designed to look like and fit in with the rest of the natural teeth. This gives the person more confidence when smiling, since no one will be able to tell that the teeth they see are implants.
Whether one tooth is missing or multiple teeth are missing, dental implant technology is an excellent option to replace missing teeth. The process has been studied for half a century and most implants installed more than 20 years ago are still operating normally. Learn more about dental implants from a periodontist that understands the procedure by visiting http://www.advancedgumsurgery.com.
Advanced Laser Gum Surgery Institute of Washington is a periodontal practice offering patients personalized dental care for Rockville, Maryland since 1981. Dr. Steven N. Rice received a Doctor of Dental Surgery degree from the University Of Maryland School Of Dentistry. He continued his education as a General Practice Resident in the United States Army, where he was awarded a Medal of Commendation. He studied periodontics at the Medical College of Georgia and was recognized as Diplomate of the American Board of Periodontology upon completion. Dr. Rice is part of one percent of dental professionals providing the most recent FDA cleared laser procedure for gum disease and periodontal treatment. To learn more about Advanced Laser Gum Surgery Institute of Washington and their dental services visit their website at http://www.advancedgumsurgery.com and call (240) 747-7355.