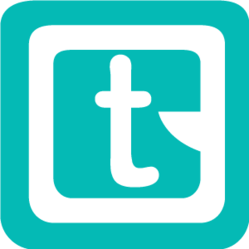 Using the Telesocial API, Yammer developers can now integrate mobile voice features into their applications for free.
San Francisco, CA (PRWEB) October 26, 2012
Telesocial, the San Francisco-based cloud telephony service platform, will launch the extension of their social voice API to the Yammer developer platform at Yammer's 2012 Hacktoberfest. Using the Telesocial API, Yammer developers will be able to integrate mobile voice calling features like group calling, in-app voicemail, server conference spaces, call blocking and more into their Yammer apps without any usage fees. Additionally, users will be able to click-to-call directly to a mobile phone from within their app without having to know the receivers' phone number, making Telesocial's calling solution for Yammer apps safe and secure.
The Telesocial API is unique because it gives developers a versatile interface, providing for a wide range of voice-powered use cases and integrations, making it the most attractive API for voice. Unlike existing VoIP solutions, a user does not need to be logged in to the application to receive a call or a voice message as call functionalities are delivered via the existing mobile-phone infrastructure.
"The Telesocial API is the perfect addition to the Yammer developer toolbox," says Eric Stone, CTO of Telesocial. "By adding voice, developers can dramatically change the way we share and communicate with friends, family and colleagues within Yammer. We look forward to participating in their Hacktoberfest and can't wait to see what Telesocial voice features come out of the event."
Telesocial is a sponsor at the 2012 Yammer Hacktoberfest this weekend. The Telesocial team will at the event to speak with developers, as well as award cool prizes for those using the Telesocial API.
Telesocial's API is available today as a SSL REST service and is free to users and developers and has support in many languages – PHP, .Net / C#, Objective-C / iOS, JAVA, Python, Ruby, Scala, Flash / ActionScript3 and Unity are supported.
The Telesocial network currently supports all US mobile carriers. For more information, please visit http://www.Telesocial.com
###
About Telesocial:
Founded in 2008, Telesocial's mission is to make social media more social by bringing mobile voice to the social web. By using Telesocial's free and easy-to-use API, developers on nine different platforms including Facebook, Twitter, iOS and Android can integrate the power of voice in a safe and scalable way. Telesocial is a privately held company, with their head office in San Francisco, Calif. http://www.telesocial.com