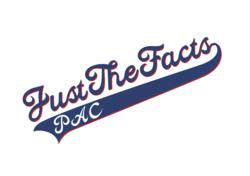 We are committed to providing thoughtful, fact-based, creative political content to the American public.
New York, NY (PRWEB) October 26, 2012
Just The Facts PAC, a new grassroots political action committee, announces the launch of its website, http://justthefactspac.org, along with its first political video, "You Should Vote for President Obama if."
Just The Facts PAC produces creative content supporting progressive ideas, candidates, and legislation. Our mission is to be the "go to" site for creative, fact-based political content. Our objective is to enable voters to understand the facts concerning key policy issues in a way that is light and fun, yet informative. The content will focus on independent voters who are frustrated by the tone of the political discourse in the country and don't have the patience to sift through vast amounts of political reporting to separate the facts from lies and half-truths.
Just The Facts PAC was founded in October 2012 by Hans Taparia and Uday Jhunjhunwala. Mr. Taparia is the President and Director of Preferred Brands International; co-founder of ASG-Omni, a US and India based management consulting firm; and Professor of social entrepreneurship at the Stern School of Business at New York University. Mr. Jhunjhunwala is a private investor, writer, and political activist.
http://youtu.be/aEbishyJOvE __title__ "You Should Vote for President Obama if"]