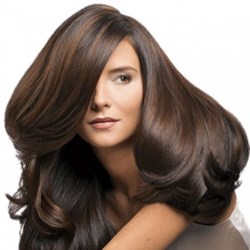 argan oil hair treatment repairs, restores, and manages thick, curly and dry hair
Miami, FL (PRWEB) October 28, 2012
Agadir Argan Oil Hair Treatment has gained recent popularity for its ability to hydrate, moisturize, and nourish all types of hair using powerful antioxidants and minerals. It is the main reason why argan oil is being incorporated in various beauty products from shampoo to skin care and makeup. The beauty specialists called argan oil "gorgeous hair's secret". The beauty specialists feature how argan oil hair treatment repairs, restores, and manages thick, curly and dry hair.
Thick hair is popular for its ability to look full bodied, and tends to be wavy. Once thick hair is styled it can look "impressive and attractive" stated Rebecca. However, she added, thick hair tends to be frizzy making it more unmanageable. Thick hair types should avoid any hair product that gives volume. Hair care products with moisturizing properties are the most beneficial for thick hair. Thick hair needs moisture or it will absorb moisture from the air thus causing frizz. Agadir Argan Oil Shampoo and Conditioner Set is ideal for thick hair. Argan oil contains moisturizers that smooth and condition hair strands detangling thick hair. This type of hair needs more deep conditioning especially at the ends of hair. If ends of hair are not conditioned split ends are likely to appear.
Curly hair's S-shape makes it difficult for natural oils to travel down the hair shaft. It is important for curly and wavy hair types to condition regularly. Agadir Argan Oil Hair Treatment can be used daily to condition hair, increasing shine and repairing hair damage without weighing hair down. Its antioxidants and vitamins encourage a healthy scalp and faster hair growth. Agadir Argan Oil Hair Treatment should be applied after each time hair is washed. The hair serum will seal the cuticle preventing frizz and dryness.
Perms, dyes, relaxers, straighteners, and heat processing with hair dryers and curling irons can cause serious damage to hair strands if a hair serum is not used to protect hair. The beauty specialists recommend Agadir Argan Oil Hair Treatment before undergoing processing or styling especially to chemically processed hair. "This type of hair is weaker because natural hair's pigment is removed and another pigment is added in one step," stated Rebecca. This action of coloring hair stresses the strand, and if hair strand is not conditioned properly hair will show signs of dullness, frizz, ends that are dry. Rebecca says to clients "argan oil is a great tool taking care of all types of hair especially if dyeing."
TheBeautyPlace.com is a leading online company of "top brands at affordable prices." From skin care to hair care and everything beauty, TheBeautyPlace.com strives to offer clients and prospective clients excellent customer service and fast shipping of beauty products right to their door.
Follow TheBeautyPlace.com:
On Pinterest: pinterest.com/thebeautyplace/
On Twitter: @TheBeautyPlace
On Facebook: Facebook.com/pages/TheBeautyPlacecom/125435188536?ref=ts
TheBeautyPlace.com Blog: blog.thebeautyplace.com
Jennifer Ramirez
TheBeautyPlace.com
877-392-8827