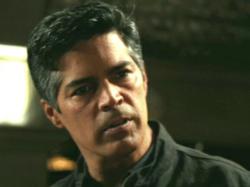 Washington, D.C. (PRWEB) October 25, 2012
James Taggart (in Atlas Shrugged) is what would now be called a "crony capitalist." In the "wedding scene" his guests are the elite of a politicized economy. Taggart, Francisco d'Anconia, and Hank Rearden are all members of the "1%" --but the "money speech" (in the novel, and its distilled essence in the movie) is a clarion call to understand the nature of wealth and the distinction between those who produce it and those who acquire it through political favors.
In this video commentary, David Kelley, a consultant to the Atlas Shrugged movie, shares clips from the film and provides insight into the key ideas expressed in the "money speech."
Atlas Shrugged Part 2 is the second in a film trilogy based on Ayn Rand's epic novel, Atlas Shrugged.
For more information about the Atlas Shrugged movie trilogy, click here.
About David Kelley:
David Kelley earned his Ph.D. in philosophy from Princeton University in 1975, and later taught cognitive science and philosophy at Vassar College and Brandeis University. His articles on social issues and public policy have appeared in Harper's, The Sciences, Reason, Harvard Business Review, The Freeman, and elsewhere. His books include Unrugged Individualism: The Selfish Basis of Benevolence; The Contested Legacy of Ayn Rand; The Evidence of the Senses; and The Art of Reasoning, one of the most widely used logic textbooks in the country. Kelley is founder and executive director of The Atlas Society.
About The Atlas Society:
The Atlas Society promotes open Objectivism: the philosophy of reason, achievement, individualism, and freedom. Our scholars work to further develop this philosophy born in the mid-twentieth century. We present the empowering principles of Objectivism to a global audience, and offer those principles as a rational and moral alternative in the marketplace of philosophical ideas.
We do this through a variety of programs, which include:
-Original scholarly research which further develops the philosophy.
-Academic training of young intellectuals.
-Publishing and commissioning influential books and monographs.
-Our rich multi-media website
-Original commentary and op-eds published in mainstream media.
-Speeches and media appearances.
> Click here to learn more about the ideas and themes in Atlas Shrugged.