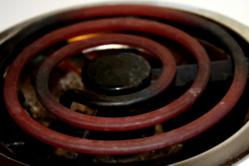 The most common mistake consumers make is not checking the credentials of the repairmen they hire
Falls Church, VA (PRWEB) October 30, 2012
With more reports coming in about appliance repair scams throughout the country,Discount Appliance Repair recommends consumers perform thorough research before hiring a repairman.
According to the local news, a restaurant owner in St. Charles, Mo., lost over $1,200 in an attempt to repair her commercial walk-in refrigerator. Earlier this year, the same repairman took $700 from another woman for a dryer repair he never performed.
In a similar situation, a Texan man spent more than $400 on a fictional repair and also lost his appliance to a tricky con-artist. "Unfortunately, appliance repair scams are fairly common, and we can't stress enough the importance of doing research before choosing an appliance repair service in Virginia or any other state," commented Amjad Jamil, the owner of Virginia-based Discount Appliance Repair company.
The most common mistake consumers make is not checking the credentials of the repairmen they hire. Jamil explained that due to the urgent nature of appliance repair, many people want to have a working appliance as soon as possible, which often means neglecting the research and going with the first quote without obtaining more for comparison.
Jamil recommended to start the research by visiting the repairmen's or company's website if it's available. An organized and informative website is an indication that a company cares about its appearance and the way it's perceived by customers.
According to the 2011 National Fraud Victim Study by the AARP Foundation, consumers who are unlikely to take preventive actions to protect themselves from fraud, such as signing up for Do Not Call List or checking references on businesses they deal with, most often become victims of scammers.
Better Business Bureau (BBB) is one of the consumer-trusted resources for obtaining information about business' legitimacy, professionalism and customer service. For businesses that are not BBB accredited, online reviews could be available through the major search engines or online communities, such as Angie's List.
"Besides doing your homework, watch out for such red flags as a repairman asking for high upfront fees, not providing any paperwork or insisting on taking your appliance to his repair shop," warned Jamil. He also added that most repairs can be performed on site, whether it's a dishwasher repair or air conditioning services.
Forgoing the research before jumping into a deal is not only dangerous (due to the risk of scam), but may also lead to property damage and even safety hazard if a poorly qualified technician knowingly or unknowingly further damages the appliance.
About Discount Appliance Repair
Family owned and operated, Discount Appliance Repair is experienced in servicing such appliances as refrigerators, ovens, water heaters, central air conditioners, heat pumps, etc. Having established business in two states and seven counties, the company has recently expanded its coverage to the Washington, DC area. For more information, please visit our website at http://www.discappliancerepair.com