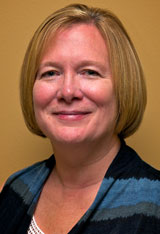 Steubenville, OH (PRWEB) October 26, 2012
Delta Care Rx has announced the appointment of Dr. Mary Mihalyo as Chief Executive Officer, effective 10-15-2012.
Delta Care Rx is a privately held firm serving the Hospice industry nationwide, offering Pharmacy Billing Solutions, Clinical Pharmacy Medication-Therapy-Management, and e-Prescribing services (capable of creating and sending both controlled and non-controlled medications).
Dr. Andrew Mihalyo, Founder and President of Delta Care Rx, stated: "I am delighted and proud to announce that Dr. Mary Mihalyo has joined our company. She is an industry expert with steep experience in meeting the needs of the Hospice and Palliative Care community. She has worked with more than 150 hospices nationwide, representing over twenty thousand patients since 1999. Dr. Mary Mihalyo understands the hospice pharmacy benefit management industry better than any other person in the country. Her passion is excellent patient care, coupled with extreme customer service and stakeholder transparency."
Dr. Mary Mihalyo is board certified as a Pharmacotherapy Specialist (BCPS) and as a Geriatric Pharmacist (CGP). She is a pioneer in the provision of medication-therapy-management services to Hospice and Palliative Care patients. She has worked for more than twelve years developing the pharmaceutical care model of "On Demand Clinical Pharmacy Services" that she originally developed in 1999.
The past experience of Dr. Mary Mihalyo includes five years of service as Executive Vice President of ProCare HospiceCare, an organization that resulted from a merger between her own company, Palliative Therapeutics, LLC and ProCare Rx in 2006. She resigned from that position on February 26th, 2011.
She is the American co-editor of the Hospice and Palliative Care Formulary USA (2008). She has co-authored numerous articles published in the Palliative Care medical literature over the last ten years.
In April 2011, Dr. Mihalyo was selected for a visiting professorship via Duquesne University and Kobe Gaukin University (Kobe, Japan), where she lectured in Palliative Care and Preferred Medication Use in End-of-Life Care.
In April 2012, Dr. Mihalyo was accepted as a participant in the Harvard Medical School Palliative Care Education Program (PCEP). During the one year program she has focused on pediatric palliative care and the future development of the Duquesne University Mylan School of Pharmacy Center of Excellence in Pharmaceutical End-Of-Life Care .
Dr. Mary will continue in her role as a faculty member at Duquesne University Mylan School of Pharmacy, which began in 1999. She is also continuing her role as Founder and President of Therapeutic Connections Charitable Pharmacy, an indigent care charitable pharmacy and medication repository program located in Steubenville, Ohio.