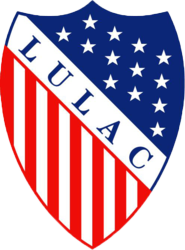 Houston, TX (PRWEB) October 25, 2012
Today, LULAC National VP for the Southwest Baldo Garza, announces support of the HCC Bond measure.
LULAC determine that the HCC bond measure will provide a momentum in higher education that will assist the Hispanic/Latino community.
LULAC asserts the following reasons:

A vote for the HCC Bond measure will provide the opportunity to continue higher learning for community at "our university".
A vote for the HCC Bond measure will allow our community to prepare for better paying jobs in the healthcare and energy industry.
A vote for the HCC Bond measure will help those who have been laid off to retool into the new areas of growth for our community and Houston.
A vote for the HCC Bond measure will build more Early College High Schools to help our young people have access to Dual Credits. Young people will be able to graduate from High School with both a Diploma and a college Associate Degree or Workforce Certificate
A vote for the HCC Bond measure will continue to keep Houston moving forward with an educated workforce ready for tomorrow's challenges.
A vote for the HCC Bond measure is a vote for our community, city and future.
LULAC is also supporting the HISD bonds and the City of Houston bonds. Make sure to vote on Nov 6!
The League of United Latin American Citizens (LULAC) is the nation's largest and oldest civil rights volunteer-based organization that empowers Hispanic Americans and builds strong Latino communities. Headquartered in Washington, DC, with 900 councils around the United States and Puerto Rico, LULAC's programs, services and advocacy address the most important issues for Latinos, meeting critical needs of today and the future. For more information, visit http://www.LULAC.org.
###