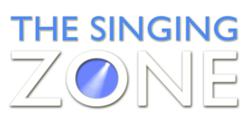 Beverly Hills, CA 90210 (PRWEB) October 31, 2012
Los Angeles based vocal coach, Per Bristow, creator of the online singing program Sing with Freedom and TheSingingZone.com recently released a video interview with a well-seasoned professional rock singer named Remy, "Rock Singer on How to Get Into Top Vocal Shape." Bristow interviews the singer and explores the difficulties of being a touring rock singer, how its possible for the voice to become injured and how to sing rock in an effective way.
The singer began experiencing difficulties with his voice after many years of touring and intensive vocal performances. The video discusses the importance of developing and practicing effective vocal techniques in order to maintain the longevity of a singer's career. It would be easy to think everything is fine when are no symptoms of a problem. Yet being a professional singer requires a special dedication to the health of one's voice.
"It can be really difficult for rock singers," states Bristow, "they are very often afraid that training will remove what is unique about their voice, and frankly that concern is valid. Traditional voice training is often designed to change their sound and understandably rock singers often shy away from such training. what we work on is developing greater functionality so they can express the way the want to express and do it in a healthy way night after night.
It seems that, with the aid of Bristow's methods in the Sing with Freedom program, this singer has made the necessary changes in order to continue his career successfully and to do so with much greater ease. They discuss the importance of a singer's ability to really set a high bar for their own vocal performance. Without effective singing training, not only does a performance become stymied, but a singer can really do some damage in effort to reach that level of performance.
Bristow says, "This is precisely why I created the Sing with Freedom program. I see so many singers who reach a high level of success, but because they aren't truly aware of where they are creating tension, or where they are misusing muscles, they suddenly experience huge problems with their voice."
The story in this video interview confirms this notion. The singer describes his lack of vocal warm-up before shows and during touring and how that really took a toll on his voice. He speaks of the bad habits he had formed as a singer and how after years of building up, his voice just shut down. Losing your voice a frustrating notion for the lay person, but for a professional rock singer, it is down right devastating. Clearly, the singer is thankful for Bristow's guidance and the lessons in his online singing program.
"I am now able to release the voice calmly instead of having to wrench into it," he says.
The two clearly have an easygoing rapport which makes the interview feel fun and inspiring and beyond just informational. Any singer, not just rock singers, would be wise to take a look at this and examine their own capabilities as a singer. Prevention is certainly the best cure and the interview exhibits both Bristow's and Remy's in-depth knowledge of and passion for this.
Per Bristow is a vocal and performance coach based in Los Angeles, California. He is the creator of The Singing with Freedom program and The Bristow Voice Method - the method that for more than 15 years, has empowered thousands of singers and speakers from over 100 nations to repair, build and free their voices. "The Bristow Voice Method is designed to bring the individual to significantly greater levels of well-being, self-confidence, creativity and health, in addition to dramatically and rapidly improve communication, presentation and performance skills." For more information on any of these programs, please visit http://www.TheSingingZone.com or http://www.PerBristow.com.