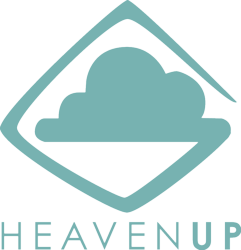 A social network with a social response.
Los Angeles, CA (PRWEB) October 31, 2012
The HeavenUp creative team is working feverlessly on the new HeavenUp.com redesign highlighting social causes as a ground level core value of every aspect of the new Christian social media. Giving back is a heart motive of the Founder/CEO and expressed in a video recently released.
One of the new focuses of HeavenUp.com is to assist all types of ministries, missionaries, youth workers or passionate individual build their social cause and have a platform to bring in funding. Andy Huddleston, COO of Heaven UP and associate missionary with Youth With A Mission says, "the number one weak link to the mission enterprise is personal and ministry funding." In reality this should not be the problem since God's people has the funds to give a little and make a big difference. Creating funding for Christian causes is one of the important benefits for creating a profile on HeavenUp.com. We can give tax receipts to those qualifying HeavenUp.com users.
"Funding a cause and supporting a volunteer is one of our core values here at HeavenUp," says Andy Huddleston.
If you know of someone with a passion to make a difference in needy lives....suggest he sign up and join HeavenUp.com. We are here to serve...together as God's people can Get Involved and Be Deliberate!
For more information contact: andy(at)heavenup(dot)com