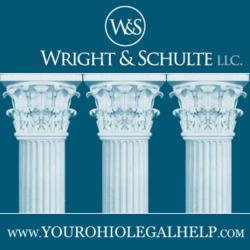 Wright and Schulte LLC - Ohio, a leading full service, law firm handling injury cases throughout all of Ohio. For a FREE Consultation call 1-800-399-0795 or visit www.yourohiolegalhelp.com
Columbus, OH (PRWEB) October 28, 2012
Wright & Schulte LLC, a leading Ohio personal injury law firm representing victims of serious highway accidents, is today reminding everyone to share the road safely, in the wake of a recent spike in bicycle accidents on or near the Ohio State University (OSU) campus in Columbus. According to a report from The Lantern, four bicycle accidents were recorded at OSU in September, compared to a total of just seven in the first eight months of 2012.
thelantern.com/campus/september-sees-4-bike-accidents-on-ohio-state-s-campus-1.2933776#.UIkukYZ4DyU
According to the Ohio Department of Transportation (ODOT), there were 2,037 bicycle accidents recorded in Ohio in 2010, including 13 fatalities. These grim statistics, along with the recent rash of bicycle accidents at OSU, serve as a reminder to everyone to share the road safely. ODOT recently launched a "Share the Road Campaign" aimed at reducing the number of bicycle accidents and other crashes on the state's roads and highways. As part of the Share the Road Campaign, ODOT reminded everyone who travels Ohio's roadways that:

Bicyclists should always ride with traffic, have a light attached for dark conditions, abide by all traffic signs, and properly signal turns.
Pedestrian should make eye contact with drivers if possible, look both ways before crossing busy intersections, and wear bright colored clothing when walking at night (preferably reflective material).
Motorcyclists should always wear a helmet, avoid speeding, and perform routine maintenance checks before riding.
Those driving cars and other motor vehicles should take extra care in poor weather and poor visibility conditions, avoid distractions like texting or changing the radio, and never get behind the wheel after drinking alcohol.
[dot.state.oh.us/groups/EveryMove/RoadwaySafety/Pages/SharetheRoad.aspx]
While not every accident can be avoided, following these guidelines will make Ohio's roads safer for everyone, according to Wright & Schulte LLC.
Wright & Schulte LLC offers free lawsuit evaluations to victims of bicycle accidents, car crashes, and pedestrian accidents in Ohio. If you or someone you love were injured in a serious highway accident, please visit http://www.yourohiolegalhelp.com, or call (937)-222-7477 to learn more about your options for legal recourse.
About Wright & Schulte LLC
Wright & Schulte LLC, a leading personal injury firm, is dedicated to the belief that America's legal system should work for the people. Every day, the attorneys of Wright & Schulte LLC stand up for the rights of people who have been injured or wronged, and fight tirelessly to ensure that even the world's most powerful corporations take responsibility for their actions. If you're looking for a law firm that will guarantee the aggressive and personal representation you deserve, please do not hesitate to contact Wright & Schulte LLC today. Free case evaluations are available through http://www.yourohiolegalhelp.com, or call (937)-222-7477.
Contact:
Wright & Schulte LLC
812 East National Road
Vandalia, Ohio 45377
(937)-222-7477