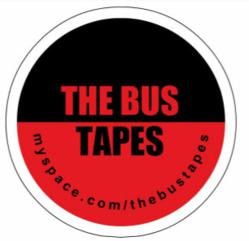 Santa Fe, NM (PRWEB) October 25, 2012
Cowgirl, a Santa Fe dining institution since 1993, has turned into the place to go for entertainment during 2012. From 8 to 11 p.m., Wednesday, Oct. 31, 2012 is no exception because the Cowgirl is bringing a local band favorite The Bus Tapes to the stage for an evening of music entertainment. The band is known for their excellent covers of R&B classics, Americana heartland music and the occasional bluesy number that just flat out shows the band knows how to really get down and play.
Hailing from Santa Fe, New Mexico, The Bus Tapes are a fun and energetic band that have been entertaining local crowds since 2008. Their rhythmic, acoustic feel on top of relatable, sing-a-long song writing is the leading tone behind their collaborative music. Folks enjoy their interactive, friendly show, and appreciate the varying types of music – The Bus Tapes mix it up. One tune might be a funky R&B cover, the next a happy folk song, and the one after that a down-beat ballad. Members include Heather Tanner – Guitar and Vocals, Case Tanner – Bass Guitar, David Gold – Lead Guitar, and Milton Villarubia – Drums.
About SantaFe.com
SantaFe.com provides locals and visitors to Santa Fe alike the most current interactive platform for events, music, arts, business, dining and lifestyle. SantaFe.com is a division of Hutton Broadcasting, located at 2502 C. Camino Entrada, Santa Fe, NM 87507
Contact Information:
Scott Hutton
SantaFe.com / Hutton Broadcasting
http://www.santafe.com
(505) 471-1067 (Media inquiries only, please)