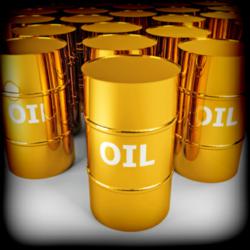 Industry experts believe oil prices will continue to trade below $100.00 a barrel for the next eight years; that doesn't take into account volatility or speculators.
Boston, MA (PRWEB) October 26, 2012
Investment Contrarian, an e-letter of Lombardi Publishing Corporation, a 26-year-old consumer publisher that has served over one million customers in 141 countries, reports that, despite the price of oil hitting a three-month low, there are a number of indicators suggesting oil prices are forming a bullish sentiment.
In a recent article, Investment Contrarians editor George Leong notes that investors have been selling off oil stocks after the price of the December West Texas Intermediate (WTI) futures plummeted through the $90.00 mark to near $85.00 per barrel. With the downside move, oil is back in a technical bear market; off 22% from its contract high in March 2012 and below its 50-day moving average of $94.17 and 200-day moving average of $96.88.
"The current sentiment may be bearish," Leong notes. "But, the spot price for light crude appears to be setting up a bullish flag formation. This means higher oil prices could break $100.00. You also need to watch the $80.00 support level. Each time oil breached that mark it was followed by a rally."
Adding "I believe oil will rally as the global economy strengthens. Geopolitical tensions in the Middle East will also impact the price of oil. I also expect oil prices to be supported by the oil cartel itself. The Organization of Petroleum Exporting Countries (OPEC) estimates oil prices in nominal terms could hold in a range of $85.00 to $95.00 a barrel for the rest of this decade."
Leong observes, "Industry experts believe oil prices will continue to trade below $100.00 a barrel for the next eight years; that doesn't take into account volatility or speculators. Both of which could drive the price of oil well above that mark. Any major disruption to the oil flow from Libya or conflict in Iran could also send oil prices higher."
He concludes, "The poor earnings season has ignited worries that the global economy is slowing down, and with it, the demand for oil. I think there are enough political, economic, and technical indicators to suggest oil could rebound. In my view, I would be looking at accumulating oil stocks on weakness."
Founded in 1986, Lombardi Publishing Corporation, which has served over one million customers in 141 countries, is one of the largest consumer information publishers in the world. For more information on Lombardi Publishing Corporation, and to get their popular Investment Contrarian e-letter sent to you daily, visit http://www.investmentcontrarians.com. Or visit http://www.lombardipublishing.com/customer-service.html