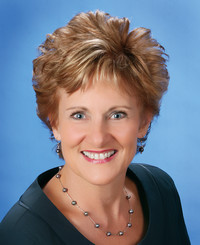 We're grateful for the chance to help such a worthy organization as the Florida Dance Theater of Lakeland
Lakeland, FL (PRWEB) October 26, 2012
On October 27, Lakeland insurance agent Joy Morse and her team will be helping the Florida Dance Theater by volunteering at the World Beer Festival of Lakeland.
"We're grateful for the chance to help such a worthy organization as the Florida Dance Theater of Lakeland," said Joy. "It will also be a great for us to see our friends and neighbors as we serve at the festival."
The Florida Dance Theater of Lakeland is dedicated to making the arts available to everyone, and providing an enriching multicultural experience for the community and beyond. They strive to increase awareness and appreciation of dance as a living art form and to produce works of high artistic quality in a wide variety of styles.
The event is sponsored by the National Association of Insurance and Financial Advisors (NAIFA) - Imperial chapter, which serves the Polk County area. NAIFA's mission is to advocate for a positive legislative and regulatory environment, enhance business and professional skills, and promote the ethical conduct of their members.
To have a portion of your ticket price benefit the Florida Dance Theater, go to the ticket purchase website and enter the password "NAIFA" while ordering. You will also receive $2.50 off the price of admission when you enter the password.
"We're encouraging all our friends and neighbors to come have a great time at the World Beer Festival, and show your support for a vital Lakeland institution," Joy said. "See you there!"
Joy Morse's agency is located at 5727 US Hwy 98 S, Lakeland, FL, and their phone number is (863) 647-2915. They are on Facebook at facebook.com/JoyMorseInsurance.