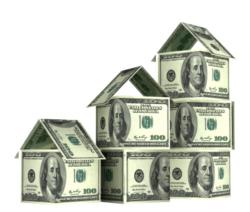 People should not be buying real estate based on the belief that those prices will be achieved anytime soon.
New York, NY (PRWEB) October 28, 2012
In a recent Investment Contrarians article, financial expert and editor Sasha Cekerevac reports that real estate firm Zillow recently released a report stating that U.S. home prices increased by 1.3% in the third quarter. As Cekerevac notes, this represents the largest increase since the first quarter of 2006, when the housing market experienced a 1.5% increase. (Source: "U.S. Home Values Jump the Most Since 2006, Zillow Says," Bloomberg, October 23, 2012.) According to Cekerevac, these numbers indicate that the housing market is at the beginning of a slow but steady recovery.
"…there is a large body of evidence that, in some areas, the housing market is definitely coming back," says Cekerevac. "The qualifier is that we won't see prices rebound to the same levels as last decade for many years, but homebuilder stocks are certainly seeing the benefits of increased activity."
According to Cekerevac, the price achieved in the middle of the last decade for the housing market was artificially high.
"People should not be buying real estate based on the belief that those prices will be achieved anytime soon," Cekerevac warns. "However, it is clear that for many parts of the housing market, the bottom is certainly in."
Cekerevac notes that since December, the S&P Homebuilders index has almost doubled. According to the Investment Contrarians editor, this suggests that investors are ahead of the curve when it comes to the rebound in the housing market.
"As most people know, the stock market leads the economy. Clearly, when homebuilder stocks started moving up in the early part of the year, it was a sign that the housing market was on the rebound," explains Cekerevac. "When one reads the financial reports from homebuilder stocks, one can see there are shortages in many parts of the housing market."
At this point, Cekerevac notes, homebuilder stocks are pricing in extremely strong growth that he doesn't think will happen.
Cekerevac concludes by stating that while he does think the housing market will continue a slow recovery overall, he believes homebuilder stocks have certainly gotten ahead of themselves.
To see the full article, and to get a real contrarian perspective on investing and the economy, visit Investment Contrarians at http://www.investmentcontrarians.com.
Investment Contrarians is a daily financial e-letter dedicated to helping investors make money by going against the "herd mentality."
The editors of Investment Contrarians believe the stock market and the economy have been propped up since 2009 by artificially low interest rates, never-ending government borrowing, and an unprecedented expansion of our money supply. The "official" unemployment numbers do not reflect people who have given up looking for work, and are thus skewed. They believe the "official" inflation numbers are also not reflective of today's reality of rising prices.
After a 25- to 30-year down cycle in interest rates, the Investment Contrarians editors expect rapid inflation caused by huge government debt and money printing will eventually start us on a new cycle of rising interest rates.
Investment Contrarians provides unbiased research. They are independent analysts who love to research and comment on the economy and investing. The e-newsletter's parent company, Lombardi Publishing Corporation, has been in business since 1986. Combined, their economists and analysts have over 100 years of investment experience.
Find out where Investment Contrarians editors see the risks and opportunities for investors in 2012 at http://www.investmentcontrarians.com.
George Leong, B. Comm., one of the lead editorial contributors at Investment Contrarians, has just released, "A Problem 23 Times Bigger Than Greece," a breakthrough video where George details the risk of an economy set to implode that is 23 times bigger than Greece's economy! To see the video, visit http://www.investmentcontrarians.com/press.