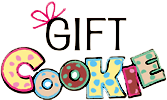 We at Gift Cookie are immensely proud to be working with Ella and her family.
(PRWEB UK) 27 October 2012
As another year of X Factor live shows is well underway, personalised gift retailer Gift Cookie have thrown their support behind early favourite Ella Henderson by becoming her official sponsor. Providing Ella and her family, friends and supporters with #TeamElla merchandise, Gift Cookie are backing the starlet for success right through to the final of the competition and beyond.
After blowing away the judges and audience with her renditions of Take That's 'Rule the World' and Minnie Riperton's 'Loving You' in the first two live shows, the youngest person in the competition sailed through to the third and subsequently fourth week of the competition; and Gift Cookie jumped at the chance to be able to play a part in her journey through the competition.
"We used Twitter to get in touch with Ella's Dad and express our interest in supporting her in the competition. Her elder sister then rang us back and it's moved forward to a position where we are now her official sponsor and are backing her 100%," says a spokesperson from Gift Cookie.
"We at Gift Cookie are immensely proud to be working with Ella and her family, and have a number of promotional ideas lined up as she progresses through the competition."
So far Gift Cookie have provided t-shirts worn by her family for the live shows which were designed to represent the stars quirky fashion sense, alongside banners for her supporters to hold aloft in the studio. Additionally, Ella herself tweeted a picture of her personalised 'Vote Ella' iPhone case provided by Gift Cookie on her personal Twitter account and thanked them for their continued support.
The personalised gift retailer is now set to provide banners for businesses including McDonalds and the 16 year olds hairdresser in her local area of Grimsby to put up and show their support for her in the X Factor.
Fans of Ella can now also get their hands on promotional 'Vote Ella' exclusive merchandise including t-shirts for both men and women and the iPhone case thanks to Gift Cookie's online collection.
With teenager Ella Henderson installed as an early favourite for the 2012 X Factor crown come the final in December, as her official sponsor, Gift Cookie are set be supporting her every step of the way.
Established in 2011, Gift Cookie are an online retailer of personalised gifts for all occasions and the exclusive provider of 'Vote Ella' merchandise which can be found on their website, http://www.giftcookie.co.uk