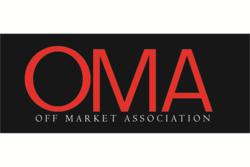 …commercial real estate's income producing and total return attributes offer investors potentially attractive risk-adjusted returns.
San Francisco, CA (PRWEB) October 31, 2012
Commercial real estate in the U.S. will continue its modest recovery throughout 2013 according to the Emerging Trends in Real Estate Forecast for 2013 released by PricewaterhouseCooper US (PwC) and the Urban Land Institute (ULI) on October 17th at the ULI annual conference in Denver. The Off Market Association sees evidence of the modest recovery in some US markets.
The Emerging Trends report is one of the oldest, most highly regarded annual industry outlook for the real estate and land use industry. It includes interviews and survey responses from hundreds of leading real estate experts, including investors, developers, property company representatives, lenders, brokers and consultants.
The majority of survey respondents agree that the commercial real estate recovery has been slower than other recoveries, but that prospects for 2013 are improved over the performance in 2012. New projects are beginning to emerge, and the demand for apartments is expected to show continuing strength. Even residential housing is beginning to show signs of improvement in most U.S. regions.
"With the outlook for commercial real estate continuing to improve in 2013, investors are expected to allocate substantial sums of capital to the real estate asset class, according to our survey respondents," says Mitchel Roschelle, partner, U.S. real estate advisory practice leader at PwC. "As yields on bonds and other financial instruments tighten in a still volatile market, commercial real estate's income producing and total return attributes offer investors potentially attractive risk-adjusted returns," he said.
Real estate investors are increasingly becoming attracted to the secondary markets, however the focus for these investors has been on high quality tenants within growth industries. Many of the hub cities in the U.S. such as New York, Washington D.C., Chicago, Los Angeles, Boston, and San Francisco are seeing property prices rise, even to levels exceeding those of 2008. Still, the focus in these cities has been more on the value of the lessee and job growth, than other factors.
The survey cautions investors to partner with locals who understand their market, and focus on income-generating properties when investing in the secondary markets. Those markets with a strong base of high tech and energy industry are being favored currently, with locations that are anchored by major medical and educational institutes are seen as longer term prospects.
Based on survey responses, the top 10 markets to invest in currently (in order) are San Francisco, New York City, San Jose, Boston, Houston, Seattle, Austin, Denver, Orange County, California and Dallas Ft. Worth.
About the Off Market Association
Plain and simple, our mission is to help members close transactions, network and gain further education to compete. Members gain access to the off market commercial real estate platform of Genesis Capital, and lending networks at Sunovis Financial.