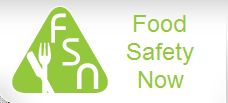 Food Safety Now is an innovative leader in online food safety training.
Palm Beach, QLD (PRWEB) October 26, 2012
Officials with Food Safety Now (FoodSafetyNow.com.au) announced today that it will host a healthy food safety competition as part of Food Safety Week in November.
"We will send emails asking people to log onto our Facebook page to Like Us or people can go via our Food Safety Now homepage to tell us their food poisoning story with the chance to win a set of thermometers to the value of $70," said Joanne Ballantyne, owner and director of Safety Foods Now, which offers and specializes in providing nationally recognized food safety courses for the hospitality, food processing and health and community services sectors. "The winner will be announced on the Food Safety Now wall at the end of November."
Ballantyne explained that Food Safety Week this year is promoting the hazards of cross contamination, and will provide information concerning cross contamination during Food Safety Week.
Food poisoning, according to Ballantyne, affects approximately 5.4 million people in Australia each year.
"With this is mind, four major points to be aware of is to: Wash your hands for about 20 seconds with warm soap water before handling food, defrost all meat thoroughly before cooking and cook until all juices are clear," Ballantyne said., before adding, " Keep raw meat and poultry covered and they must not touch other food. The fourth and last thing to remember is to defrost food in the fridge, not on the kitchen bench and if in doubt, throw it out."
Ballantyne mentioned that Food Safety Now has a variety of free posters that can be downloaded at http://www.foodsafetynow.com.au/food-safety-posters.
Food Safety Now is an innovative leader in online food safety training.
"That includes phone support, online chat and email support 7 days a week," Ballantyne said. "We offer quality training that ensures all participants have the full knowledge of state and or national regulations. We provide free reprint of certificate, and courses are 100 percent online and can be completed on Mac, PC, tablets and also including the iPad and the iPhone."
About Food Safety Now
Food Safety Now provides high-quality online and correspondence food handling training for workers in the Retail & Hospitality (SIT codes), Health & Community Services (HLT codes) and Food Processing (FDF codes) industry. Our courses satisfy the requirements set by the NSW Food Authority, Queensland Food Act 2006, Queensland Food Regulation 2006, Victorian Food Act 1984, and Food Standards Australia & New Zealand.
In-house group training is an option for organizations that require a number of employees at a time to take a food handling course. Group training is available for both Level 1 (food handling certificate) and Level 2 (food safety supervisor) – combined FSS course is a one day course at venue.
Training for your food handling certificate or as a food safety supervisor consists of a set of assessment tasks, which include industry-based case studies and short answer questions. Our online courses are 100% online. Search for us on Google: http://goo.gl/fM8dM
###