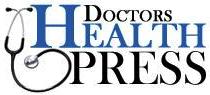 What physicians don't know about patient dietary beliefs and behavior can make a difference
New York, NY;Washington, DC;Los Angeles-Long Beach, CA;Chicago, IL;Houston, TX (PRWEB) October 28, 2012
A health publishing division of Lombardi Publishing Corporation, Doctors Health Press, which publishes various natural health newsletters, books, and reports, including the popular online Doctors Health Press e-Bulletin, is reporting on a recent study performed at the Mayo Clinic that is shedding light on the effects of the symptoms of irritable bowel syndrome (IBS) on a patient's diet and overall health.
As reported in Doctors Health Press e-Bulletin (http://www.doctorshealthpress.com/food-and-nutrition-articles/if-you-have-ibs-you-must-avoid-these-foods), IBS is probably the most common digestive disorder seen by doctors. Basically, this condition results when the normal contractions of your digestive tract become irregular and uncoordinated. Material starts to accumulate in the digestive tract, and causes stomach problems, bloating, pain, and constipation. Not surprisingly, many people learn to fear eating, which seems to trigger all the painful digestive symptoms that go along with IBS. Malnutrition can then become a real problem.
As noted in the article "If You Have IBS, You MUST Avoid These Foods," researchers recently conducted a study that surveyed IBS patients over a six-month period by having them complete a questionnaire. The questionnaire included questions about dietary beliefs and habits. In all, 244 patients were surveyed.
The research team found that nearly half reported that the disease had changed the pleasure of eating, while 67% reported purposely avoiding certain foods that they usually liked in order to prevent relapse.
The Doctors Health Press e-Bulletin article reports that researchers concluded that severe restrictions in diet are common among IBS sufferers looking to manage their condition. To prevent malnutrition, the article suggests that IBS patients switch to a high-fiber diet, and take psyllium powder to regulate bowel movements. As well, patients should consider trying charcoal tablets to treat attacks (though not on a daily basis), rather than restricting their diet.
(SOURCE: Kane S et al, "What physicians don't know about patient dietary beliefs and behavior can make a difference," Expert Rev Gastroenterol Hepatol. September 2012; 6(5): 545–7.)
Doctors Health Press e-Bulletin is a daily e-letter providing natural health news with a focus on natural healing through foods, herbs and other breakthrough health alternative treatments. For more information on Doctors Health Press, visit http://www.doctorshealthpress.com.
Doctors Health Press believes in the healing properties of various alternative remedies, including Traditional Chinese Medicine. To see a video outlining Doctors Health Press' views on Traditional Chinese Medicine, visit http://www.doctorshealthpress.com/chinesemedicine.