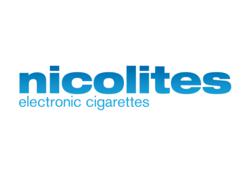 Electronic cigarettes can prevent this type of litter as they do not produce used cigarette ends or plastic wrappers which are hard to clear up and do not easily decompose
(PRWEB UK) 26 October 2012
Three smokers who dropped their used cigarettes and refused to pick them up have been taken to court by the City of York Council. It is believed that each offender was offered to pick the litter up and refused and so was summoned to court. Each person had been given the choice to deal with their offences by paying a fine of £50 if paid within ten days or £75 if over ten days, all refused, and so were charged with offences under the Environmental Protection Act of 1990. Prosecutions ranged from £65 to £200 plus costs of up to £337 all payable to City of York Council.
David Levene, Cabinet Member of the Environment, said, 'There is no excuse for anyone to drop litter. It damages the environment, attracts more litter and costs the authority and other landowners millions of pounds to clear up each year.' Figures show that, 'It is estimated that 40% of the litter in the Borough is smoking related, be it wrappers, cartons or cigarette ends.'
Electronic cigarettes can prevent this type of litter as they do not produce used cigarette ends or plastic wrappers which are hard to clear up and do not easily decompose, as traditional cigarettes do. They are not only much healthier for you with much lower health risks and cancer causing chemicals, they are also much more cost effective than traditional cigarettes.
Nicolites hopes that smokers who are looking to give up can successfully make the switch to electronic cigarettes and improve their health and reduce litter in the long run.
Nicolites is now the leading and most widely available brand of electric cigarette in the UK; they have formed business partnerships with many of the largest retailers to bring these wonderful innovations right on to the doorstep of every person in the country. Established in late 2007, Nicolites has grown into a multi-million pound company with international distribution networks and continues to grow at a phenomenal rate.