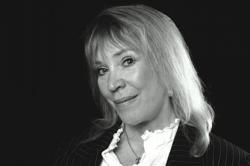 What do you believe?
London (PRWEB UK) 28 October 2012
From a world changing crash in a Paris tunnel comes a new book based on years of painstaking research. The Electra Conspiracy was originally written as a screenplay and is now available for the first time as an explosive new novel.
Electra is pop's answer to Princess Diana and in this new book, Elizabeth Revill, explores what might or might not have surrounded such a tragic death. Elizabeth, her fascination for the charismatic Princess leading her, found the information surrounding the tragic death of the greatest British icon ripe for dramatising. Using Electra as the foil, she has recreated the incidents leading up to and after the event of the crash through the eyes of two young film makers who just want to make a story about the truth.
This intriguing book twists and turns through the worlds of powerful men in the Brandenberg Sect, a fictional version of the real life Bilderberg Group, who hope to control the direction we are all forced to take. Elizabeth is known for her skills as an author, weaving complex emotional stories around difficult subjects. Some of her earlier work has included dealing with miscarriage and abortion during depression era Wales and the Second World War, as well as, rape, murder and incest.
Elizabeth recently said, "There is always a responsibility for an author to ask the question – What if? This book answers many of those questions which still haunt this tragic death, but it answers them in such a way as to allow the reader the intelligence to make their own decisions about what they believe. It is a fictionalised version of an event and these are some of the things I have considered may or may not be possible. But what do you believe?"
The Electra Conspiracy really does make us consider who sits behind all the CCTV out there and who controls the information we receive. It also asks some uncomfortable questions about who holds the keys to the destinies of the rich and famous – it's the powerful people you need to watch out for!
The Electra Conspiracy is published by Mirador Publishing and is available now at Amazon and all good book shops.