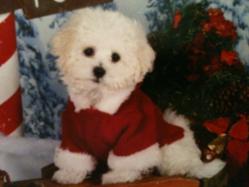 "It's time we do our part in helping to change the world for the better. We start by re-directing our children--the future--back to the dignified and humble ways; as they once were." Victoria Howard
Boca Raton, FL (PRWEB) October 30, 2012
Emmy Award Winner, Allan Jay Friedman and Author and Entrepreneur, Victoria Howard; have launched the movement that will change the world!
"The Maximillion Movement's" mission is to help reverse the corrupt values; priorities and morals; lack of family standards; and the ego-driven society that our world has become.
Allan and Victoria team with Dr. Bill Harrison,Co-founder of the Center for Top Performance to present to young people, "The Eleven Step Program," which help reverse our current misguided values and priorities.
"It's time we do our part in helping to change the world," said Howard. "We start by guiding and re-directing our children (the future) back to the dignified and noble ways, as they once were."
In "The Maximillion Movement," children learn in a fun and entertaining way, the noble values and lessons necessary to live the life they dreamed could be. This is done through the teachings and the deeper meaning of the fairytales, fables, musicals and the stories told by animals. (Ex: "Trust Your Goosebumps, Cornelius Puck," "Pinocchio and Mounette," and "Snow Right and The Seven Butterflies.")
There will also be 'one-person' musicals shown throughout the country that reflect these values and priorities.
Applications are now being accepted to become a sponsor on a local or national level.
A portion of the proceeds will go to help the homeless children and animal shelters.
Website: http//http://www.butterflyeffect.us
For interview and media inquiries, please contact Victoria Howard at 561-213-5430 or e-mail at mstoriamarie(at)yahoo(dot)com