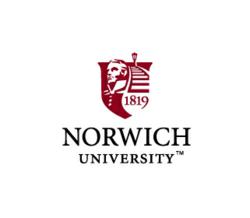 Northfield, VT (PRWEB) October 26, 2012
Norwich University students will conduct its third annual three-day, 50-mile march through the state beginning Thursday, Nov. 1, to raise money for Northfield's The Veterans' Place, a transition home and services support center for all veterans.
Participants will march 50 miles starting from the university's original site at the village green in Norwich, Vt., arriving at the Northfield campus for the football game on Saturday, Nov. 3 at 1 p.m. against Maritime.
Marchers will receive educational instruction by Norwich faculty and staff pertaining to local and regional history, engineering and geology along the way in the spirit of educational marches led by Norwich's founder, Capt. Alden Partridge.
A number of local and regional organizations and businesses are supporting the march, including the Upper Valley Alumni Club of Norwich University; the Congregational Churches of Norwich and Brookfield; the Barrett Memorial Hall of South Strafford; O'Maddi's Deli and Depot Square Pizza of Northfield; the Sharon Academy High School; Le Petit Gourmet of Waterbury; the VFW Coburn-Eastman Post 8451, the American Legion Post 61, and The Pines all of Chelsea; the Vermont Technical College; The Northfield News; Sodexho Food Services; Emergency Medical Services and Transportation Services of Norwich University; and many other individuals, businesses and organizations.
"It would not be possible to achieve our goals without them," said Cadet Ian Lynch, vice president of the Legacy March Student Club.
"The students of the Legacy March Club of Norwich University want to thank all those who have helped to support this important event," said Cadet Emily Baugus, president of the Legacy March Club.
Anyone interested in donating to this fundraiser, please send a check made out to "Norwich University" to the Center for Civic Engagement and Campus Climate at 158 Harmon Dr. Northfield, Vt. 05663.
Norwich University is a diversified academic institution that educates traditional-age students and adults in a Corps of Cadets and as civilians. Norwich offers a broad selection of traditional and distance-learning programs culminating in Baccalaureate and Graduate Degrees. Founded in 1819 by Captain Alden Partridge of the U.S. Army, Norwich University is the oldest private military college in the United States of America and the birthplace of our nation's Reserve Officers' Training Corps (ROTC). http://www.norwich.edu