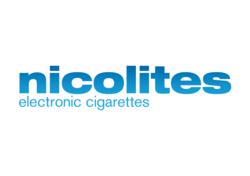 'Every year the equivalent of a large city disappears. The government has adopted an anti-tobacco strategy and today we are beginning to put it in place.'
(PRWEB UK) 26 October 2012
Worldwide news has reported a crackdown by the Russian government on smoking. It aims to ban tobacco advertising and raise taxes in the hope of reducing smokers in the country, which comes second only to China in the world's largest tobacco market.
Packets of cigarettes typically cost around 50-60 roubles, equivalent to £1 which is said to add to the amount of smokers nationwide with 1 in 3 Russians smoking, totalling around 44 million people. The latest move aims to increase the price of cigarettes by 40%, still very low in comparison to other European countries.
The government also hopes to gradually ban smoking in public places such as cafes, restaurants and bars, hoping to reduce passive smoking and total smoke related deaths from over 400,000 a year. Prime Minister Dmitry Medvedev stated, 'Every year the equivalent of a large city disappears. The government has adopted an anti-tobacco strategy and today we are beginning to put it in place.'
Current life expectancy in just 62 years of age for men and 74 for women, shockingly low for a middle income country. With the Russian cigarette market worth over £13.6 billion the campaign has of course faced some opposition. Additionally such large numbers of smokers will be hard to persuade to stop and take heed of the bad effects of smoking.
Many believe that electronic cigarettes will be hugely effective and popular as countries such as Russia encourage people to stop smoking. Nicolites can provide a way to help smokers quit and still receive some nicotine yet without the toxic smoke and side effects. Electronic cigarettes can be smoked in public areas, almost a tradition in Russia, and in the long term can be hugely cost effective.
Nicolites is now the leading and most widely available brand of electric cigarette in the UK; they have formed business partnerships with many of the largest retailers to bring these wonderful innovations right on to the doorstep of every person in the country. Established in late 2007, Nicolites has grown into a multi-million pound company with international distribution networks and continues to grow at a phenomenal rate.