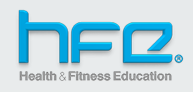 Be prepared to work for nothing
(PRWEB UK) 29 October 2012
HFE have warned of the risks of some online personal trainer courses to budding fitness instructors.
The leading provider of personal trainer courses say consumers should ensure they have the right balance of learning techniques in their course.
'Whether you would like to practice in a gym, teach exercise to music or train as a personal trainer, a balance of face to face training and distance learning will maximise your opportunities for success' says a spokesperson for the course provider, who combine distance learning from home and online with weekend training courses.
HFE provide nationally recognised qualifications for fitness instructors and say that the danger of some online personal trainer courses is that they don't prepare candidates for life beyond the course.
HFE Sports Injury Courses, their aerobics instructor course as well as other courses they provide all share one thing: They prepare students for continual development.
Their range of courses emphasise that achieving qualification is a start, but for success in the profession candidates should learn to walk before you can run. They are committed to promoting continual professional development.
HFE is delighted to announce that they have also recently secured a considerable amount of funding to help them to provide this. With the funding they can help enable a variety of free fitness instructor courses and free personal trainer qualifications throughout the North West, Yorkshire, and West Midlands.
They want to emphasise to candidates that having a qualification doesn't mean that you know all there is to know about personal training and fitness - the qualification is the driving test, and that you learn to drive properly when you start the job.
'Commit yourself to a programme of continual personal and professional development and understand that your learning will never stop. Give yourself time to learn the skills and get to grips with the job and be prepared to work for nothing if required, in order to master your skills and gain experience', says HFE.
They also warn that your course provider should be properly accredited to enhance employment options afterwards. High quality learning materials and nationwide courses are all par for the course with HFE, and their courses are certified by Central YMCA Qualifications (CYQ), fully endorsed by the Register of Exercise Professionals (REPs), making them highly sought after by UK and European fitness employers.
To find out more about HFE's range of courses and how you could become a qualified fitness instructor, visit http://www.hfe.co.uk