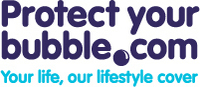 (PRWEB UK) 27 October 2012
Even the fastest hands are not going to pull a cell phone out of the water before some of the water has gotten inside. Still, if the phone is pulled out and dried soon enough and in the right way, it may be saved. Protect Your Bubble share the top 5 steps to saving a mobile phone
Step 1 - Immediately open the back and remove the battery. If the phone has a SIM card, pull it out as well.
Step 2 - Wipe down the phone with a dry towel or cloth. Wipe the screen. Do not blot it. Pressing the screen could damage it if there is water in it. Gently blot the inside of the battery compartment.
Step 3 - Using a can of compressed air, like the kind sold to clean computer keyboards, blow water out of the phone. Spray until no more water can be seen.
Step 4 - Pour dry rice in a bowl. Put the phone on the rice and pour more rice to cover the phone. Leave overnight. The rice will draw moisture out of the phone.
Step 5 - Remove the phone and with the compressed air, blow off the rice dust. Put the battery and SIM card back and restart the phone. If the display shows error messages or does not work properly, the phone is probably past saving and must be replaced.
People who have gadget insurance from Protect Your Bubble have less to worry about if they phone is dropped in the drink. Protect your bubble gadget insurance covers against water damage as well as cracked screen and theft from as little as £1.49 a month. To find out more visit Protect your bubble.
About Protect your bubble UK
Backed by a Fortune 500 company, Protect your bubble gadget insurer, offer a wide range of insurance products including travel insurance, car hire excess insurance, bicycle insurance and pet insurance; all at wallet-friendly prices.
Related Links:
Mobile Phone Insurance - uk.protectyourbubble.com/gi-mobile-phone-insurance.html
iPhone Insurance - uk.protectyourbubble.com/ip-iphone-insurance.html
Gadget Insurance - uk.protectyourbubble.com/gadget-insurance/
Find Us On:
Facebook: facebook.com/ProtectYourBubble
Twitter: twitter.com/#!/protectyrbubble
YouTube: youtube.com/user/protectyourbubble