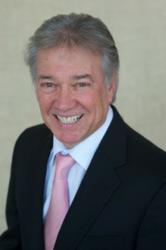 Dallas, TX (PRWEB) October 28, 2012
Michael Neeley, D.D. S., PA, believes that long-term solutions to dental problems are better than simply using stop-gap measures. Dental implants are an option that has been used quite successfully for more than two decades to replace missing teeth. Unlike other methods a dentist might use to simply fill the gap, implants can actually help the bone begin to regenerate.
As soon as a tooth goes missing the bone is susceptible to deterioration. If something is not done to stimulate the bone, it actually begins to resorb into the jaw. Adjacent teeth will begin to loosen when there is less bone and naturally move to the less dense area of the mouth. This means that a person's bite can adjust to the point where it can be hard to eat and even to speak normally. If the process is allowed to continue, the teeth may even become so loose that they fall out. This is where dental implants come into the picture.
The key to the process is the titanium that the implants are made of. Titanium, once implanted into the jawbone, begins to fuse with the bone until they become inseparable. This not only stimulates the needed bone growth but also provides stability and strength. The implants have an abutment placed on them at the gum line after they have healed that attaches to a crown. The crown is carefully shaped and colored so that it perfectly matches the remaining teeth in the mouth. Once the implants are in place, no one will be able to tell that they aren't the original teeth.
Because the titanium and bone are fused together, the implants are very strong and are able to function like natural teeth when a person eats. Because the dentist takes care to place them properly, the bite is adjusted back to where it should be so that chewing can happen properly. This proper placement aids with normal speech. The gaps are filled in such a way that most people would never know they were ever there. People who are looking for solutions to the problem of missing teeth may want to seriously consider dental implants. More information on this subject can be found at http://www.dallasdds.net.
Michael Neeley, DDS, PA, is a general dentist offering patients personalized dental care for Dallas, TX. Dr. Neeley is part of one percent of dental professionals providing the most recent FDA cleared laser procedure for gum disease and periodontal treatment. To learn more about Michael Neeley, DDS, PA, and his dental services visit his website at http://www.dallasdds.net and call (214) 306-9033.