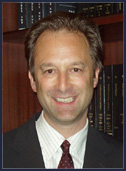 The first responders who were there for us, we're now going to be there for them.
New York, NY (PRWEB) October 29, 2012
Just one day before the eleventh anniversary of the United States 9/11 terrorist attacks, the government has announced that 50 types of cancers will now be covered under the Zadroga Act, a victim compensation fund created for 9/11 first responders and area residents.
As an advocate for this addition since 2003, attorney Barasch is pleased with the decision, but continues to work tirelessly for those still suffering from 9/11 illnesses from the dust and debris left in the buildings' rubble. In an interview with the New York Post, he stated, "There's new scientific evidence that dust is what is now linked to not only the respiratory illnesses, but all these cancers."
He also stated, "The first responders who were there for us, we're now going to be there for them."
Some of the WTC 9/11 cancers now covered include:

Mouth cancers
Nasal cancers
Throat cancers
Stomach cancers
Mesothelioma
Thyroid cancer
Lymphoma and other cancers of the blood
The Zadroga Act
The James Zadroga Health and Compensation Act provides free medical care to 9/11 responders for injuries and illnesses resulting from their service in or around the World Trade Center site, as well as those who lived and worked in the area. Moreover, the Act reopens the previously closed September 11th Victim Compensation Fund and expands eligibility to those who developed an illness or injury outside of the first 72 hours following the attack.
Until the announcement on September 10, 2012, the Zadroga Act did not include cancer as a covered diagnosis. Barasch has been a prominent voice in lobbying the National Institute for Occupational Safety and Health to add 14 categories of cancer to be covered under Zadroga claims .
About the Firm
The New York personal injury lawyers at Barasch McGarry Salzman & Penson represented more than 1,500 firefighters and other Ground Zero workers who filed claims with the original Victim's Compensation Fund (VCF). The firm currently represents more than 2,000 first responders with pending Zadroga VCF claims.
One of New York's most prominent law firms concentrating in the areas of personal injury, wrongful death, medical malpractice, and firefighter rights, the firm is known for its efforts lobbying Congress to pass the Zadroga VCF Act.
Barasch McGarry Salzman & Penson attorneys represent seriously injured victims from all types of accidents. The lawyers at the firm recovered nearly $1 billion on behalf of injured and deceased rescue workers from the first VCF. They have recovered hundreds of millions of dollars on behalf of injured clients at trials and in settlements. For more information, see the firm's website.