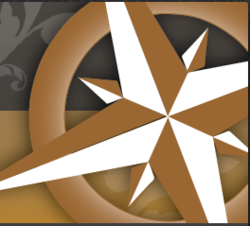 We found North Title on the internet. Apart from amazingly low price, their service is extremely convenient to avail. Now we tell everyone about the time saving CLAGOP process they did for us
Minneapolis, Minnesota (PRWEB) October 29, 2012
Trusted MN title company North Title has caused waves in the industry since introducing their highly convenient and innovative Close and Go Purchase or CLAGOP service. This revolutionary concept has been created by North Title and is already making life easier for the sellers, buyers, loan officers, and realtors. North Title has been the most trusted mobile closing company in Minnesota for many years and offers the lowest insurance and closing rates throughout the state. The closing agents employed by North Title are highly proficient in dealing with refinances, purchases, home equity lines of credit, 1031 exchanges, and reverse mortgages.
CLAGOP or Close and Go Purchase is presently being offered by North Title as a free service where closing is done on site at the home that is being purchased, provided both parties agree to this unique and convenient style of closing. Most importantly, this service is not available with other title companies throughout the state. As a result, of the inception of this amazing concept, the purchase customers of North Title are not required to travel back and forth between the home and the office of the closing company. All parties involved are present in the house being purchased and, therefore, the buyers can start moving in as soon as the documents are signed.
The convenience of this Close and Go Purchase service is so compelling, that it has the potential to redefine the way real estate transactions are presently closed. Within a very short period, CLAGOP has already gained extreme popularity amongst the customers of North Title. Talking about the popular Minnesota title company, and their new service, Jeff from Minneapolis said, "We found North Title on the internet. Apart from amazingly low price, their service is extremely convenient to avail. Now we tell everyone about the time saving CLAGOP process they did for us."
About the company: North Title is a popular title company operating throughout the state of Minnesota that offers the lowest insurance rates and closing rates throughout the state. The company has recently introduced highly convenient and time saving CLAGOP service for their customers.