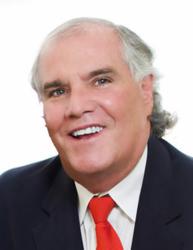 "The cruel reality that taxpayers do not know is that the IRS can file a Tax Return, assess taxes, then levy bank accounts and garnish wages," says Michael Sullivan of Fresh Start Tax.
Miami, FL. (PRWEB) October 29, 2012
Thousands of taxpayers are experiencing a cruel tax lesson the hard way and, if the proposed IRS for FY 2013 Budget is approved, thousands more will be learning this lesson. When taxpayers fail to file tax returns, the Internal Revenue Service ("IRS") can file those returns through a process known as Substitute For Return ("SFR"). Through the SFR, the IRS determines what income tax is due and assesses that tax to the taxpayer. The taxpayer is then issued a "bill" for taxes due. Included in that bill are various penalties and accrued interest. "The IRS notifies the taxpayer 3 times and if there is no response, then the IRS begins to wipe out bank accounts, garnish wages, and file federal tax liens," says Sullivan of Fresh Start Tax. This process is not limited to just individuals, it also applies to Small Businesses and Self Employed people. These 2 sectors are required to file Quarterly and Annual Payroll Tax Returns, Sales Tax Returns, and Excise Tax Returns.
The IRS uses its Automated Underreporter 1 Program ("AUR"), which is a computer program that matches items reflected on informational returns, such as W-2 Income, 1099 Misc Income, 1098 Mortgage Interest, 1099-R, etc. to a taxpayers social security number. Through this process, the Internal Revenue Service ("IRS) is able to identify billions of dollars in additional taxes owed from non-filing individuals and businesses. The IRS then prepares the SFR, issues a bill to the taxpayer, and the case is issued to Collection Field Revenue Officers. The responsibility of the Collection Field Revenue Officer is to collect money for the IRS. They do this by supporting and enforcing the taxpayer's assessments.
In order to correct these SFR situations, original tax returns must be filed and the taxpayer must ask for a Tax Reconsideration or Audit Reconsideration. Because the IRS uses the highest possible calculations, the tax assessed is usually 4 to 5 times higher than what is actually owed. So, it becomes the taxpayers burden to prove the SFR is incorrect.
According to a recent report from the Treasury Inspector General for Tax Administration ("TIGTA"), these SFR tax assessments are increasing. In fact, since 2009, the number of tax assessments has increased by 58%. This means that it is just a matter of time before a non filing taxpayer is discovered by the IRS.
"The key to avoiding the SFR and the assessment is to get back into the "system"," states Sullivan. "Taxpayers need to understand, in the eye of the IRS, it's much better for them to file a return rather than wait until they are "found".
Fresh Start Tax is a professional tax resolution firm. On staff are Board Certified Tax Attorneys, CPAs, and Former IRS Agents, Managers and Instructors. We have over 206 years of professional tax experience and over 60 years of direct IRS experience. To learn more about Fresh Start Tax, LLC, please visit http://freshstarttax.com or call us at (866)700-1040.