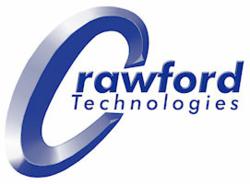 This new white paper represents a significant update to the ADF concept...
Toronto, ON (PRWEB) October 29, 2012
Crawford Technologies Inc. today released a new whitepaper that describes the requirements and functionality for Automated Document Factory (ADF) systems in today's fast changing printing market. This document is designed to provide print an mail providers with the an understanding of what capabilities an ADF should be providing for them.
The concept of an Automated Document Factory isn't new to the transactional print and mail industry; an ADF as originally conceived, however, has significantly changed. Today, print and mail providers must react to their customers' needs for multi-channel communication delivery and preference management, which requires the need for a more sophisticated ADF solution. The new paper, entitled The Manager's Guide to ADF Systems in the Multi-Channel Era, explores the keys to success in today's multi-channel environment and the must have tools that should be a part an ADF solution.
"We are excited to announce the latest and most comprehensive in our continued efforts to bring the most valuable information to the print and mail industry," said Ernie Crawford, President of Crawford Technologies.
"On the heels of our six new product announcements last month, this new white paper represents a significant update to the ADF concept, which encompasses the need for an automated production workflow and the need to create, manage and distribute content through a multi-channel communication strategy that matches the preferences of all of the recipients."
Interested people can discover these trends and new requirements that are facing the print and mail industry, and learn how an advanced ADF system can keep your production environment running smoothly and address the following areas:

Multi-channel communication strategies
Cost containment
Integrity and privacy legislation
Digital delivery services
Print suppression
Environmental concerns
Uncertain postal service futures
This new white paper is written for print and mail providers who are looking at their current ADF tool sets and may need to close the gap between their current capabilities and the functionality they need to deliver to their customers today and in the future.
To download your free copy of this educational white paper and discover how your company and your customers can benefit from a more sophisticated ADF solution, go to this link: http://www.crawfordtech.com/ADFwhitepaper
About Crawford Technologies
Crawford Technologies is an award-winning leader in print-stream transformation, document re-engineering, workflow, document accessibility and archiving software solutions. For the last three consecutive years, Crawford Technologies has been named one of Canada's fastest-growing companies by PROFIT Magazine. CrawfordTech has also been named to the Branham300 list, which recognizes outstanding companies in the ICT (information and communication technologies) industry.
Since 1995, Crawford Technologies' award-winning solutions have helped over 700 companies around the world reduce costs associated with communications' processes by delivering bills, statements and other mission-critical transactional communications to their customers in the format they need, when they need it. This includes alternate format documents in Braille, Large Print, Audio and E-text for visually impaired and print-disabled customers.
With CrawfordTech's range of unique software products and services, our clients simplify, automate and extend document delivery cost effectively - irrespective of current, legacy or future standards in infrastructure or document output. These clients, including four of the top five US banks, four of the top five US insurance companies and four of the world's top five car manufacturers, are realizing high-value results as costs associated with document processes are minimized through automation, new opportunities for savings across critical communications are realized and they react quickly to changes in regulations, policies, business requirements and technical infrastructure.
CrawfordTech's quality software, expert support and transactional document business knowledge help clients to meet operational, service, marketing, legal and compliance requirements and automate the delivery of billions of communications to their customers annually. Simply put, companies look to Crawford Technologies for a platform-independent approach, leading system performance and superior output fidelity. Please visit http://www.crawfordtech.com to find out more about CrawfordTech's clients, people, partners and solutions.