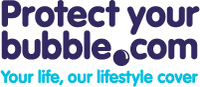 (PRWEB UK) 29 October 2012
39% of UK adults now own a smartphone and it is proving a dangerous distraction to the 9.8 million UK motorists who admit to checking emails and texts or instant messages as well as the 5.3 million that have programmed sat nav apps on their mobile phones from behind the wheel.
More than a fifth (22%) of British motorists recently surveyed by specialist gadget insurer Protect your bubble admit to checking emails and texts on smartphones whilst driving, despite the fact that seven out of ten (70%) people surveyed also believe reading or writing a text message to be the single biggest distraction to drivers.
In spite of using mobile phones while driving being illegal in the UK, almost one in ten (9%) motorists wrongly believe it is fine to use their phones when they are stuck in traffic jams. And in the past year alone, 13% have made calls without using a hands free kit whilst driving, and 12% have programmed sat nav apps whilst on the road.
So what compels drivers to break the law? Of those who admitted to using their phones whilst driving, 37% said they had checked texts or emails out of curiosity, 27% said they had been late for a meeting, work or an engagement and 21% were lost and needed directions.
Female drivers (24%) are more likely use their mobile phones because they are lost and need directions than men (18%), while male drivers (10%) are more likely to use their phones whilst driving out of boredom than women (6%). Female drivers (40%) are more likely to check their texts and emails out of curiosity than men (34%).
Looking at age groups, 25-34 year-olds are more likely program sat navs whilst driving than any other group, while 18-24 year-old drivers – who also have to pay the highest motor insurance premiums – are more likely to send texts messages or emails and make phone calls without hands-free kits than any other age group. The over 55s appear to be the most safety conscious age group, as they were most likely to make phone calls using hands free kits. Although, police can still prosecute drivers for using hands free kits if they deem that the driver is not in proper control of their vehicle.
And there is still confusion over the rules. Only one in seven (14%) drivers realise that it is acceptable to use a phone whilst driving in an emergency if they are unable to pull over.
The survey of motorists also revealed that more than half (54%) of Brits feel unsafe travelling in a car when the driver is talking on their mobile phone, and three in ten (31%) will refuse to travel with a motorist who drives while using their phone.
Stephen Ebbett, director of Protectyourbubble.com, commented: "Brits using their phones whilst driving is an all-too-common sight – and the proliferation of smartphones which have the added distraction of instant messaging apps and mapping apps – means the temptation for distraction is greater still. But it's not until motorists cause or are involved in road accidents that they realise how distracting checking a message can be, even if it's just for a few seconds, particularly on the motorway when travelling at high speeds."
Source:
Protect your bubble surveyed 1,395 motorists across the UK in August 2012
Other Sources:
1. According to the DVLA, in June 2012 there were 44,784,122 people with provisional or full drivers licences in the UK (see dft.gov.uk/dvla/foi/Disclosure/Driver%20Licence%20Statistics.aspx). According to our survey, 22% of motorists admitted to texting or emailing whilst driving and 22% of 44.7million is 9.8million
2. Using the same figure as above, according to our survey, 12% of motorists admitted to programming sat navs on their smartphones whilst driving and 12% of 44.7million is 5.3million
3. 39% of UK adults now own smartphones, according Ofcom Communications Market Report published in July 2012 -stakeholders.ofcom.org.uk/binaries/research/cmr/cmr12/CMR_UK_2012.pdf
4. Using sat navs and hands free kits whilst driving is technically not a crime but motorists can still be prosecuted if the police take the view that drivers are not in proper control of their vehicles. For more information about the use of PDAs whilst driving see: direct.gov.uk/en/TravelAndTransport/Roadsafetyadvice/DG_188761
5. According to the Direct Gov website, drivers may use a handheld mobile phone in a vehicle if you need to call 999 in response to a genuine emergency where it's unsafe or impracticable to stop.
About Protect your bubble UK
Backed by a Fortune 500 company, Protect your bubble is the UK's largest specialist gadget insurer that also offers a wide range of insurance products including car insurance, car hire excess insurance, home insurance and pet insurance; all at wallet-friendly prices.
Related Links:
Mobile Phone Insurance - uk.protectyourbubble.com/gi-mobile-phone-insurance.html
Gadget Insurance - uk.protectyourbubble.com/gadget-insurance/
Car Insurance - uk.protectyourbubble.com/car-insurance/
Find Us On:
Facebook: facebook.com/ProtectYourBubble
Twitter: twitter.com/protectyrbubble
YouTube: youtube.com/user/protectyourbubble