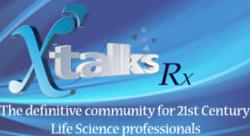 Toronto, Canada (PRWEB) October 29, 2012
Whether it's the polymer used in a syringe stopper or the adhesive that binds a blister pack, changes in container closure specifications have regulatory implications that can bring manufacturing lines to a screeching halt.
The extractables and leachables requirements for phase III/post-commercialization products as a result of planned or unplanned changes in supply chain materials is uncommon territory for many decision makers.
During this webinar, you'll get practical guidance from CMC experts on a stepwise approach to determining if, what type, and how much extractables/leachables data may be required to address the regulatory concerns.
For more information about this event or to register, visit: http://xtks.in/xto-543
Xtalks, powered by Honeycomb Worldwide Inc., is a leading provider of educational webinars to the global Life Sciences community. Every year thousands of industry practitioners turn to Xtalks for access to quality content. Xtalks helps Life Science professionals stay current with industry developments, trends and regulations. Xtalks webinars also provide perspectives on key issues from top industry thought leaders and service providers.
To learn more about Xtalks visit http://xtalks.com/ContactUs.ashx
Contact:
Karen Lim (416) 977-6555 ext 227
clientservices(at)xtalks(dot)com