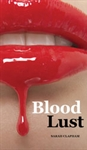 We have been selling adult novels since 2006. However, we quickly realised that people demanded racier, kinkier fiction
Middlesex (PRWEB UK) 29 October 2012
Following the release of a Fifty Shades of Grey, this year has seen the popularity of erotic novels soar to new heights. However, while the book has shot to critical acclaim, many argue that the book also fails to engage readers due to its third person narrative. However, one series of books, released by U Star Erotic, finally makes the grade and ensures complete personal gratification.
The company offers a perfectly kinky range of fully personalised erotica and erotic romance fiction. Their trick? - The book stars you! In fact, they are the only company in the world offering readers an opportunity to put themselves in the centre of their biggest fantasies.
Containing over thirty customisable elements, each book thrusts the reader directly into the middle of a world that's created exclusively for them.
Many critics are confident that the series will do exactly what 'Fifty Shades' didn't – engross its reader deep into the action.
"We have been selling adult novels since 2006. However, we quickly realised that people demanded racier, kinkier fiction," says Katie Olver.
She continues, "When Fifty Shades of Grey was published we noticed the boom it experienced. However, we knew that we could actually give readers what they demanded – which was a novel that not only let them imagine that they were taking part – but a novel that put them, personally, directly into the on-page action."
Each book contains a myriad of hot love and erotic scenes. Every fantasy on the sexual horizon is explored; from BDSM and domination to supernatural fantasy, extremely illicit encounters, multi-partner sex, gay/lesbian sex and more.
"Readers are reporting that our novels are far sexier than Fifty Shades. With over thirty elements available for personalisation, it is easy to see why," Olver adds.
There are a range of novels available, each with their own kinky twists and turns.
English Encounters sees the book's leading couple embark on an exciting and sexy role-playing game. With the action getting intensely steamy, readers will have to wait and find out if the couple's antics ever cross over into reality.
Those with a flair for the supernatural will enjoy indulging in Guesthouse Games. The book tells the erotic tale of a couple who are drawn into the ancient Hawaiian spiritual world, coupled with the exploration of their own deepest and most forbidden desires. Will they resist the guesthouse games that lay in store for them, or will they instead help to finally lay a spirit to rest?
With vampire books remaining hugely popular, erotica fans will be able to put themselves in the centre of Blood Lust, a novel whisking the leading couple into the gratifying underworld of sex, magic and blood lust. They will be faced with a tough decision – to fight against the seductive lure of the vampires or to join their ranks forever.
The company also has a series of erotically re-worked classics. Their own take on Pride and Prejudice has recently been released; Pride, Prejudice & Debauchery offers a unique spin on a story that has captured the hearts of millions.
Each title is available as a paperback novel or eBook. Following personalisation with readers' details, eBooks are delivered the same day and paperback copies within one week.
While based in the United Kingdom, U Star Erotic has printers based in the USA and Australia, excluding nobody from the ability to live out a vividly thrilling fantasy.
For more information, please visit: http://www.ustarerotic.com
About U Star Erotic
U Star Erotic is the world's leading company of personalised erotic novels, and brand of award-winning publisher U Star Novels.
Each of the company's expansive range of books is available for complete personalisation, with up to thirty unique elements in each book.
The entire range is available in both eBook and paperback formats, with electronic delivery taking just a few hours.