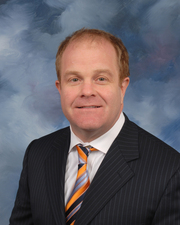 Sauget, IL (St. Louis Metropolitan Area) (PRWEB) October 29, 2012
In order to more fully explain the full range of services FW Logistics can provide for its customers, the firm recently updated the Services section of its web site with eight fresh logistics services, according to Mark Cusumano, President and CEO of FW Logistics.
"We decided to reorganize the Services section of our web site, " Cusumano said. "We wanted to more clearly define the full range of services that we provide. In the end we grouped our capabilities into eight fresh logistics services, each with its own web page."
FW Logistics new Services Section is divided into the following eight categories:
1. LTL or Less-than Truckload Service
2. TL or Truckload Service
3. International Freight – Air/Ocean
4. Courier Service
5. Intermodal Freight Service
6. Expedited Freight Services
7. Trade Show Logistics
8. Warehousing – Cross Docking/Transloading
"As a brick and mortar multimodal logistics provider, we offer a full range of freight forwarding services, both domestic and international," Cusumano continued." In addition, we're a full service third-party logistics provider or 3PL with more than 30 years' experience. We serve a wide array of local, regional, national and global customers from our Midwest warehouse distribution centers in Missouri, Illinois and Indiana, totaling 2.5 million square feet."
Based in the St. Louis metropolitan area in Sauget Illinois, FW Logistics is a full-service freight forwarder with more than 30 years' experience in all phases of logistics for general, food-grade and hazardous materials. The firm was originally founded as Fresh Logistics. The name of the company was changed to FW Logistics in 2011, as part of the rebranding of the Fresh family of companies to the FW Companies.
For more information about FW Logistics' capabilities, visit our Services web page. Also visit our About Us web page for additional information about FW Logistics.