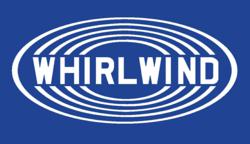 "Whirlwind was great and delivered the building in a timely fashion."
Houston, TX (PRWEB) October 30, 2012
Whirlwind Steel Buildings, Inc., metal building and components manufacturer based in Houston, TX, was recently chosen by the City of Elgin, TX to construct a multi-use public building for its Public Works Department.
At 33' x 41" x 18', the completed steel structure measures 4,717 square feet and houses two warehouse facilities, as well as finished interior office and storage spaces to accommodate multiple building users. Additional building features include a liner panel, partition and open walls.
Working within a 90-day timeframe, Whirlwind Steel worked closely with general contractor W.S. Walker Company to coordinate the building's construction. Citing Whirlwind's direct communication with the company's steel erector, W.S. Walker Company's Vice President Chauncey Walker described the partnership as a "good experience" and said, "Whirlwind was great and delivered the building in a timely fashion."
Both companies are in discussions about future collaborations.
About W.S. Walker Company, Inc.
A general contractor in the commercial construction industry since 1989, W.S. Walker Company specializes in wood and steel construction projects, in addition to additions and renovations. For more information, visit the W.S. Walker Co. website.
About Whirlwind Steel Buildings
Founded in 1955, Whirlwind Steel Buildings, Inc. is an industry-leading manufacturer of pre-engineered metal buildings, building components, metal roofing and wall systems for the agricultural, commercial, industrial, institutional, residential and self-storage markets. Headquartered in Houston, the company has IAS-certified manufacturing plants in Texas, Georgia, Oklahoma and Minnesota. Products in the Components and Private Manufacturing Services division include metal roofing for residential, agricultural and business uses; self-storage units; boat docks; airplane hangars and steel municipal buildings. For more information about Whirlwind Steel Buildings, please call (800) 324-9992 or visit http://www.whirlwindsteel.com.