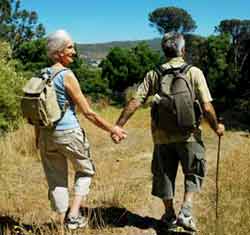 Lady Lake, Florida (PRWEB) October 28, 2012
Walking-Canes.Net has just completed adding a new line of hiking sticks and walking sticks from our European buying trip this past month. Many of the items added are grown and hand made in the forestry of Somerset, England from a company that has received many awards for its outstanding forestry conservation.
Hiking is a very popular outdoor sport and every one that hikes wants to have the best equipment while on their journey through the woods or on the trail. Our news page has many articles on this subject of walking and hiking that includes Race Walking to Hiking the Appalachian Trail. Take a look at our selection of Featured Articles on this subject.
The new selection consists of the popular Blackthorn Walking Sticks which are made from the Blackthorn Shrub that is grown mostly in England and Ireland. This sticks date back hundreds of years and every year a limited amount are made. They are the most requested item we have and our new offering features several new styles.
Take a look at the Hiking Sticks we offer on our website. The new additions are the Knobstick, Crosshead, Country Derby, Opera Handle, and the Grip Handle. All of these exciting new styles are in stock and ready for shipping. Free shipping is available on all orders over $75.00.
The new sticks will offer a nice addition to your outdoor sporting equipment. Folding Hiking Sticks are available for those of you who need to back pack a stick.
Traditional, Country or Basic Everyday Lifestyle Sticks you can be sure to find one that fits your lifestyle.
All of our products come with a no hassle return policy. Please call our toll free customer service at 1-888-928-1774 if you have any questions on any of our products we offer.