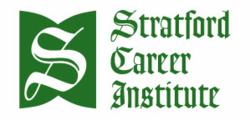 Stratford's Wedding Consultant program is extremely thorough.
Scranton, PA (PRWEB) October 28, 2012
Distance learning school Stratford Career Institute has added three new modules to their popular Wedding Consultant course. The newly updated program covers all aspects involved in the planning, coordination and execution of today's varied wedding ceremonies and celebrations.
Updates to the course curriculum include three new modules that focus on several key components in wedding planning and management such as: history and culture of weddings, destination weddings, timeline, budget, ceremony, decor, etiquette, and post-wedding evaluation, among other topics.
Students receive a total of five detailed modules that provide education on both the more personal and business intricacies involved in a career in wedding consulting.
Stratford officials said that upon graduating from this course, students will have gained knowledge of key management skills related to the wedding consultant business as well as a thorough understanding of the stages of wedding planning and how to achieve optimal results on any budget. Stratford says students are well-prepared to take the first step toward a number of wedding planning and coordinating jobs.
"Stratford's Wedding Consultant program is extremely thorough. Most of our students enroll on an entrepreneurial level, looking to take the first step toward starting a wedding consulting business of their own. However, the course is also helpful for anyone looking to plan and coordinate their own wedding, or simply learn more about this fun and exciting career field," said Dr. Claude Major, PhD, Education Director for Stratford Career Institute.
Similar to Stratford's popular high school diploma program, students enrolled in the Wedding Consultant program complete lessons at home on their own time, and submit exams online, through the mail, or in combination. Instructors are available via e-mail and toll-free phone and students have access to an online student center.
Individuals interested in learning more about the Stratford Career Institute's Wedding Consultant course can request a free career information packet by calling 1-800-254-4070 ext 9980 or by visiting the school's website scitraining.com.
About Stratford Career Institute
Stratford Career Institute is a distance learning correspondence school that employs a distinct educational training method allowing students to complete their studies and earn their career diploma at home rather than spending hours in a classroom. Contemporary online tools combined with traditional correspondence education give students the flexibility to study when it is convenient for them. Stratford Career Institute offers more than 60 distance learning courses in a variety of contemporary career fields.