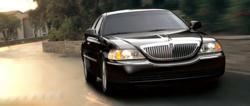 Find that traveling with a professional transportation service like CT limousines is one of the most comforting, reliable, yet affordable service out there to get around town, whether it's across town or two states over.
Ansonia, CT (PRWEB) October 26, 2012
In addition to Connecticut limo transportation, luxury limo services in CT is proud to offer its services to areas like Boston, Miami, Washington DC, Chicago, and many more. Becoming convenient for corporate accounts and business transportation, luxury limousine services are ideal for those travelers that are constantly booking domestic flights all over the US.
To ensure that travel with professional business limousine transportation is as reliable as possible, newly installed GPS and tracking devices have been installed in all executive town car sedans. These tracking devices give dispatch real-time location for all vehicles on the road, with the ability to track many details of the trip including average speed of travel, amount of stops, and actual times of pick-up and drop-offs to make sure that drivers are not just on time, but as early as possible.
Because of the recent expansion to nationwide affiliations, it's becoming more popular than ever for travelers to book their reservations conveniently and easily online. With a continually updated reservation system that helps clients book all of the important details including multiple contact numbers; pick-up, drop-off, and stop information; flight numbers, arrival times, and airlines; as well as any type of special requests like for a car seat or the upgraded Meet & Greet service for any related CT airport service
CT limousine service are now nationally affiliated, with people all over the US looking into booking luxury transportation for any occasion. With ever-expanding services around the tri-state area, limousine transportation with Shady's is available 24 hours a day conveniently around many areas that most other transportation options won't even think about traveling to. Whether someone is a visitor, resident, or business traveler to the area, they'll be able to rely on the comfort and luxury of limo transportation not only around the entire state of Connecticut, but also to parts of surrounding states like New York, New Jersey, Massachusetts, Rhode Island, Vermont, and Pennsylvania.
Due to the demand to such affiliations in the limousine sector, CT limos have been added to our fleet of affiliates rapidly allowing people from all over the US and even some international travelers have relied on getting around town with a professional car service that can be scheduled for a variety of events, in many different vehicle types. One of the most requested services across the nation is airport limousine transportation. It's becoming more and more convenient to schedule a private car service from the doorstep to the airport and back. Instead of having to navigate through congested traffic, unpredictable construction, and confusing toll roads, many would rather just jump in the back of a vehicle with a professional chauffeur with plenty more experience getting to and from the airport as safely and efficiently as possible.
Regardless of the service you're looking for, reservations can easily be made for a variety of different travels not only for those in the tri-state area, but travelers all over the country. For more info, contact Limousine Services Worldwide and an agent will be more than happy to assist.