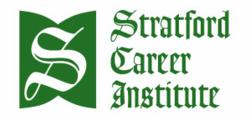 Scranton, PA (PRWEB) October 28, 2012
Stratford Career Institute's newly revised Fitness and Nutrition home study course is now available to students. Updates to the course curriculum include two completely new modules that focus on concepts in fitness and wellness.
Topics covered in the new fitness module include: guidelines for physical activity, assessment of physical fitness, body composition, strength, endurance, flexibility and evaluating fitness activities.
Topics in the wellness module include: nutrition, eating disorders, weight management, stress management, behavior modification, exercise and aging, and consumer issues. The final three modules of the course deal exclusively with fundamental and advanced concepts of nutrition.
Stratford says that upon completion of the course students should be able to plan a nutritionally balanced diet, develop a personal fitness program, and set realistic, attainable physical fitness and weight loss goals.
In addition, graduates of the program will be ready to take the first step toward entry level jobs in a number of fitness and nutrition settings or even start a business of their own.
"Everyone understands the importance of staying healthy, but sometimes, they just need a little help in accomplishing their goals," said Dr. Claude Major, PhD, Director of Education for Stratford Career Institute. "Stratford's Fitness and Nutrition course is a convenient and affordable way for anyone looking to make changes in his or her own life or has an interest in starting a career by helping others live healthier lives."
Similar to Stratford's high school diploma program, the Fitness and Nutrition course is a guided, independent study course that can be completed at home at the student's own pace. All textbooks, study guides, exams and other course materials are sent in the mail module by module. Students complete exams by submitting them online, through the mail, or in combination. Instructors are available via e-mail and toll-free phone. Students also have access to a comprehensive online student center.
Individuals interested in learning more about the Stratford Career Institute's Fitness and Nutrition program can request a free career information packet by calling 1-800-254-4070 ext 9980 or by visiting the school's website scitraining.com.
About Stratford Career Institute
Stratford Career Institute is a distance learning correspondence school that employs a distinct educational training method allowing students to complete their studies and earn their career diploma at home rather than spending hours in a classroom. Contemporary online tools combined with traditional correspondence education give students the flexibility to study when it is convenient for them. Stratford Career Institute offers more than 60 distance learning courses in a variety of contemporary career fields.