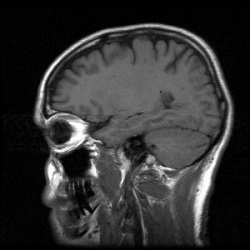 News of this breakthrough research is very encouraging.
Newport Beach, CA (PRWEB) October 28, 2012
A potential new treatment for traumatic brain injury, which affects thousands of soldiers, crash victims, athletes and victims of violence each year, has shown promise in lab research. According to an Oct. 17 ACS Nano report, the results of the research give new hope especially to those who have suffered brain injuries that cannot be treated and can result in permanent brain damage or death.
A traumatic brain injury can occur in individuals who suffer a violent blow to the head that causes the brain to collide with the inside of the skull, the report states. The traumatic event may be a car accident, a gunshot wound, an explosion or a football head injury, the article states. Scientists explain the that a brain injury disrupts oxygen-rich blood to the brain. The report states that the brain makes up only 2 percent of a person's weight, but claims about 20 percent of the body's oxygen supply.
This is why even a head injury that is considered "mild" such as a concussion can have serious consequences. The ACS Nano article states that the researchers have developed successful lab tests of nanoparticles, which act like antioxidants and quickly restore blood flow to the brain following resuscitation after a brain injury. This research can be of particular significance to brain-injured soldiers who may have an opportunity to improve during resuscitative care.
News of this breakthrough research is very encouraging, said John Bisnar, founder of the Bisnar | Chase personal injury law firm. "The brain is an extremely complex organ. When an individual suffers a traumatic brain injury – be it in the battlefield overseas or in an auto accident at home – there is the potential for permanent brain damage."
A traumatic brain injury not only affects the person who has suffered the injury, but also his or her family that is caring for the individual and bearing the expenses of rehabilitation and treatment, Bisnar said. "This research gives new hope to brain injury victims by giving them that valuable chance to get on the road to recovery."
About Bisnar | Chase
The California brain injury lawyers of Bisnar | Chase represent victims of auto accidents, defective products, dangerous roadways, and many other personal injuries. The firm has been featured on a number of popular media outlets including Newsweek, Fox, NBC, and ABC and is known for its passionate pursuit of results for their clients. Since 1978, Bisnar | Chase has recovered millions of dollars for victims of auto accidents, auto defects and dangerously designed and/or maintained roadways.
For more information, call 800-561-4846 or visit http://www.california-lawyer-attorney.com for a free consultation.
Sources: http://portal.acs.org/portal/acs/corg/content?_nfpb=true&_pageLabel=PP_ARTICLEMAIN&node_id=223&content_id=CNBP_030971&use_sec=true&sec_url_var=region1&__uuid=e522f08a-7a9a-4ee8-acee-960011aacffb