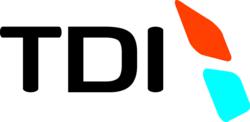 "TDI's provision of Cyber Security Support Services to our Navy customer in the region continues to expand through multiple contracts." Les Buday - VP of TDI's Defense Programs
Washington, DC (PRWEB) October 29, 2012
Tetrad Digital Integrity LLC (TDI), a provider in Information Assurance/Cyber Security Services, announces its continued expansion across VA, by establishing a Mid-Atlantic Region Management Team and opening a new office in Virginia Beach, VA.
"TDI's provision of Cyber Security Support Services to our Navy customer in the region continues to expand through multiple contracts," said Les Buday, Vice President of TDI's Defense Programs. "Establishing a Mid-Atlantic region Management Team is not only aimed at enhancing TDI's service delivery capabilities to its front-line operations, but also underscores the Mid-Atlantic region as a strategic growth target for TDI."
TDI's management team in Virginia Beach is led by Mr. Dave Foreman, Operations Manager and Mr. Kevin Winters, Deputy Operations Manager.
Mr. Foreman provides leadership, contract oversight, and business development support for the region in support of TDI's Defense Business Unit. Mr. Foreman has over 18 years of IT and Information Assurance experience, including 10 years as a Program Manager.
Mr. Winters is primarily focused on service delivery and execution, providing management oversight for all of TDI's Norfolk based work. He also supports business development efforts. Mr. Winters has over 30 years of IT experience, 11 specifically in the Information Assurance field.
In addition to TDI's new Management Team, the company is also relocating their office to accommodate its expanding workforce in the area. Positioned in the heart of Hampton Roads, the location offers quick access to the Hampton Roads beltway and all major military installations in the Mid-Atlantic region.
###
TDI was founded in 2001 to pursue Cyber-Security / Information Assurance / Information Security as its core competency. Since inception, TDI has led hundreds of cyber security initiatives in both government and commercial arenas around the world. TDI has outstanding credentials in providing Vulnerability Assessments, Penetration Testing, Certification & Accreditation, FISMA compliance, Disaster Recovery and Business Continuity, Incident Response, Network Security, and all areas of cyber-security engineering (http://www.tdisecurity.com).
TDI is headquartered in Washington, DC and has offices in Virginia Beach, VA and in London, United Kingdom.