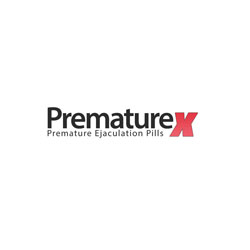 (PRWEB) October 26, 2012
PrematureX, an all-natural supplement engineered to stop premature ejaculation, is now available online and in select retail stores across the nation. Designed to radically improve sexual performance in men, this advanced all naturally derived health supplement, can extend the time of sexual intercourse before orgasm occurs and improve overall stamina in men.
Premature ejaculation affects 1 in 20 men in certain studies but may differ between geographical regions. Men who achieve early ejaculation during sexual intercourse risk fulfilling their partner's emotional and physical needs that may strain the bonds of relationships while diminishing their own sense of self-wroth. These feelings of inadequacy, when untreated can potentially lead to depression.
This all new cutting edge formulation has been developed over the course of several years and incorporates some of the world's most potent, clinically proven natural ingredients specifically processed in a GMP certified lab to yield the highest performing premature ejaculation supplement on the planet. Comprised of several key active ingredients administered in a time released powerful tablet, users can experience extended intercourse periods as well as an increase in semen volume, increased sexual stamina and firmer erections.
Prematurex is covered by an unprecedented customer satisfaction program which ensures a risk free purchase, highest quality grade oral supplement, total safety and superior performance. Further details regarding guarantee, results, can be found on the PrematureX homepage as well as a store locator and any current promotions or discounts.
About PrematureX
PrematureX is manufactured and distributed from the USA. With distribution channels implemented worldwide, the product is not restricted to USA based customers only. PrematureX has shipping warehouses in USA, Canada, Australia and the UK. If you would like more information on what PrematureX can do for you, please visit http://www.PrematureX.com.