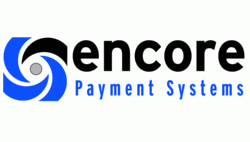 Non-compliance is a major determining point whether fines will be imposed if there is a security breach. - Antonio Elmore, Operations and Retention Senior Supervisor
Addison, Texas (PRWEB) October 30, 2012
At a time when credit card security is a critical topic for merchants and customers alike, several credit card companies offer little, if any, real assistance in educating merchants the significance of PCI compliance for their small business. As a Payment Card Industry (PCI) Data Security Standards (DSS) third-party compliant agent, Encore Payment Systems understands the importance of credit card data security for small businesses; which is why Encore has partnered with Control Scan, Inc. in educating all processing merchants on basic security practices and the steps each merchant must take to become PCI compliant.
The full scope behind PCI compliance is overall security as it relates to protecting card holder data and personal account information. PCI DSS helps prevent credit card fraud by limiting and tracking all internal access to card data, isolating card holder data, logging and monitoring individual access to confidential data, which could help reduce external and internal fraud.
"We emphasize the importance of not retaining or storing data our merchants don't need as a first risk reduction step. Security breaches affect both large and small businesses and PCI standards exist to reduce the risk and cost of Breaches. Non-compliance is a major determining point whether fines will be imposed if there is a security breach... bottom line is: you can suffer financial fines, reimbursement fees and audit costs if you don't ensure your business is PCI compliant." - Antonio Elmore, Operations and Retention Senior Supervisor at Encore Payment Systems
Encore's compliance team helps merchants become PCI compliant, scan computers for any data vulnerabilities and will cover small businesses that have completed the compliance process with up to $10,000 in fine reimbursements from a security breach event. Encore's PCI compliance program not only assists in making businesses compliant, but also secures the merchant's reputation and customer trust.
For further information visit http://www.encoreps.com
or contact Antonio Elmore, compliance (at) encoreps (dot) com
About Encore Payment Systems
Encore Payment Systems was established for the purpose of providing electronic payment processing solutions and other value-added services to small and medium-sized merchants throughout the United States. Encore is a leader in the electronic payment processing field providing credit card, debit card, ATM card, gift card, prepaid card, EBT and check processing services. Encore maintains a sincere dedication to superior customer service and an honest and ethical approach to acquiring new customers. This vision has enabled Encore to become one of the fastest growing companies in the industry excelling in all aspects of merchant services. Encore Payment Systems is located at 3801 Arapaho Road, Addison, Texas 75001. Please follow us on Twitter @EncorePS, like us on Facebook or visit Encore Payment Systems online at http://www.encoreps.com.
###