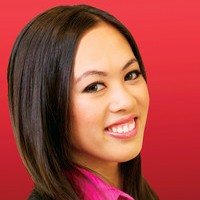 Our Vision is to be the premier doctors of insurance and financial services for our multicultural community in Virginia, Maryland, and DC.
Washington DC (PRWEB) October 31, 2012
Anh Nguyen was awarded the "Best of the Best" designation for excellence by Follow Media Consulting, Inc. in the category of Car Insurance VA. They can be reached at (703) 739-8982.
Their vision is to be the premier office for insurance and financial services for the multicultural community in Virginia and their mission is to make our clients aware of the risks of everyday life and prescribe proper remedies to fill those gaps, in order to relieve potential burdens for their clients and their families. They will accomplish this through their great customer service, knowledgeable licensed professionals, and a simple process that will ensure a warm and enjoyable experience.
Anh Nguyen manages a team of 5 employees to be the top performing agency. They are Risk Managers and their goal is to help fill in the gap of knowledge in regards to insurance and financial services as well as prescribe proper solutions to those that have a gap in their customers coverage. They want to be the premier doctors of insurance and will continue to train to get there. Within the next 5 years, they will be considered a top agency in the State Farm enterprise out of nearly 18,000 independent contractor agents. You can also watch their video with their specialty on Car Insurance VA.
Named one of the best SEO Companies by Jonas Marketing, Follow Media Consulting, Inc. is a rapidly growing worldwide firm of SEO, Social Media, and Mobile Marketing Professionals. Follow Media Consulting, Inc. headquarters is located in Richmond, VA. However, our professional team is networked across the world, with regional offices across the United States, in the United Kingdom, Canada, Australia, France, South Africa, the Philippines, and India.