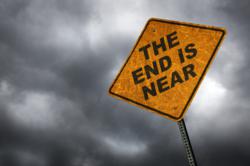 Asheville, NC (PRWEB) October 29, 2012
A global internet conference hosted by the Asheville Jung Center next month will explore why many people believe the world will end on December 21, 2012.
Human history is ripe with predictions of the end.

In 634 BC citizen's of Rome predicted imminent destruction as it was the 120th year of the city's founding.
First century Christians believed the world would end one generation after Jesus' death (i.e. 50-100 AD).
Pope Sylvester II preached that the world would end on 1000 AD; Martin Luther predicted the end as no later than 1600 AD.
Jim Jones' suicide cult predicted nuclear holocaust for 1967.
Many saw the year 2000 ("Y2K") as the world's end.
Across the world today, many are preparing for earth's final destruction on December 21, 2012 – the expiration of the 13th B'ak'tun in the Mayan Long Count Calendar.
Why have so many people predicted the end of existence on so many dates? What is it in particular about December 21, 2012 that frightens so many today?
"It is human nature to wonder about the end of times and to project this date into one's own life span," says Dr. Steven Buser, psychiatrist and co-founder of the Asheville Jung Center. "There have literally been hundreds of specific dates that groups of people have been convinced signified our imminent destruction. Just look at the books and films that have been produced about the apocalypse."
Dr. Buser's organization, the Asheville Jung Center, in conjunction with innerQuest Psychiatry has organized a global event to discuss both the specific fear of December 21st as well as the recurrent phenomena of predicting the earth's destruction. They will have some of the world's leading depth psychologists as well as a Mayan scholar leading an internet discussion simultaneously from Zurich, Washington DC and Asheville. Anyone interested can participate in the discussion live on the internet including the ability to ask direct questions to the presenters. The seminar will be held on Thursday November 29, 2012 (a few weeks prior to the world's end!) from 11 am- 2pm EST. Participants can join live or watch a recorded version. More information is available at http://www.AshevilleJungCenter.org