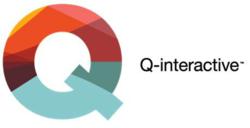 Bloomington, MN (PRWEB) October 29, 2012
To allow even more qualified clinicians to experience the power of Q-interactive™, an evolutionary tool for professionals involved in the administration of psychological, neuropsychological and other diagnostic interactive assessments, Pearson today announced the extension of its free public beta until Dec. 31, 2012.
"We want to make sure that more customers can experience how Q-interactive has evolved assessment," said Linda Gerardi, director, Q-interactive at Pearson.
This new solution leverages the power of web and tablet technology to provide qualified clinicians with 24-hour access to a portable, easy-to-use assessment system that allows them to select, administer, score and manage clinical assessments. With this technology, clinicians can now focus their attention on capturing and recording critical client behaviors and nuances that are crucial to successful assessment and treatment, rather than on test administration.
Q-interactive streamlines the entire assessment process. Clinicians are able to create and manage client profiles with contact information and medical histories, choose and create assessment batteries, and review scored data through a secure web-portal. Administration occurs using two digital tablets that "talk" to each other via Bluetooth connection. The clinician uses one to administer instructions, record and score responses, take notes and control visual stimuli. The client uses the other tablet to view and respond to stimuli.
Q-interactive puts the world's most advanced assessment tools in a digital application that clinicians can take anywhere. Offering access to a growing library of assessment tools, the versatile application lets them easily adapt assessment delivery to their particular capture style, battery approaches and more. Administering a test battery with Q-interactive frees clinicians from the responsibility of stimulus book manipulation and allows them to see, capture and record observations more accurately while it automatically records and generates subtest and composite level scores, allowing the clinician to focus on the art of psychology and not the mundane tasks associated with test administration.
What: Q-interactive Public Beta
When: Launched at the 2012 Annual American Psychological Association Conference in August and extended until Dec. 31, 2012.
Who: Clinicians who are qualified to administer the WAIS®-IV, WISC®-IV, CVLT®-II, CVLT®-C or D-KEFSTM are eligible to participate in the public beta of this new assessment delivery tool prior to its release in January 2013.
For more information: Visit http://www.helloq.com/q-interactive_public_beta.
About Pearson
Pearson, the world's leading learning company, has global reach and market-leading businesses in education, business information and consumer publishing (NYSE: PSO). For more information, visit http://www.pearsonassessments.com, or http://www.pearsoned.com.
For more information: Adam Gaber, Pearson, (800) 745-8489/ adam.gaber (at) pearson (dot) com / @apgaber (twitter)