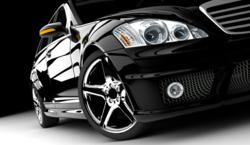 60% of drivers admit to driving while they are deprived of sleep
Dallas, TX (PRWEB) October 28, 2012
While most people do not think about how their sleep habits effect their driving, they in fact do. According to drowsydriving.org, 60% of adult drivers have driven a vehicle while feeling drowsy, while this data is from 2005 it is still relevant to today as these numbers have not decreased. Normally the high way patrol and local police officers can screen for unsafe drivers with Breathalyzers, drug tests, and road side sobriety tests, but there is no way to test if a driver was feeling drowsy other than asking the driver.
The National Highway Traffic Safety Administration reports about 100,000 crashes per year are due to driver fatigue. There are many reasons why a driver may feel fatigue. Driving for long periods of time, stressful day a work, or returning from a sporting event in which the driver participated are just a small example of how drivers become drowsy.
What is the risk of driving while drowsy? First of all the driver's reaction time is decreased. With drunk drivers we know that when reaction time is reduced the accident rate is increased. According again to drowsydriving.org, 71% of all adults are driving to and from work with 27% of that amount driving while they are deprived of sleep.
There are several ways to alleviate drowsy driving. For example, if one has been driving for a long period of time, pull off the road and get some rest or use a designated driver. For designated driving Preferred Chauffeur can help. Preferred Chauffeur offers services to anyone for any reason including Drowsy drivers.
Preferred Chauffeur is a Dallas based company providing safe designated driving. With their motto "Getting your Auto and Body Home Safely" they are endeavoring to keep our road ways safe from unsafe drivers. There are many ways of contacting Preferred Chauffeur to get a ride home from phone to the internet they are ready 24 hours 7 days a week.